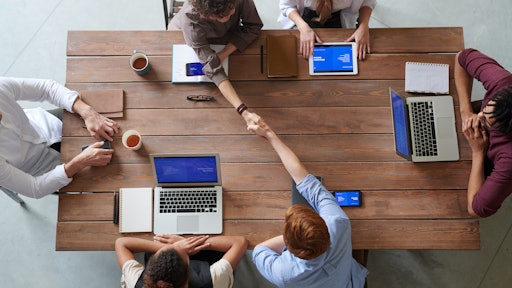 Pexels
Shiftboard and EDP Software Inc. will merge to become one company. The new company, which will operate as Shiftboard, will deliver the most advanced workforce scheduling solutions available, helping enterprise organizations manage complex workforce operations efficiently to maximize shift coverage, optimize labor costs based on production demand and comply with wide-ranging labor regulations.
"This merger is a transformative development for both Shiftboard and SchedulePro as it will enable us to deliver more comprehensive workforce scheduling capabilities," says Sterling Wilson, CEO of Shiftboard, who will remain as CEO following the merger. "We've seen an increasing demand for complex workforce scheduling software in a variety of industries. By bringing together the unique features of both Shiftboard and SchedulePro, our platforms will satisfy the strict demands of workforce scheduling and the varying needs of enterprise organizations. SchedulePro is a terrific product, led and run by great people; we're confident the combined entity will be a great place to work and deliver customer-pleasing products."
This merger will position the combined company for growth by leveraging the highly complementary strengths of each. Shiftboard is a global provider of intelligent workforce scheduling technology for highly dynamic worksites across multiple industries, including manufacturing, distribution, healthcare and staffing. SchedulePro is a market leader in high-compliance workforce scheduling software, with a powerful, automated rules engine that delivers continuous compliance with complex labor regulations, such as fatigue management, union rules and government-mandated scheduling laws for complex workforce scheduling environments in the oil and gas, petrochemical, corrections and manufacturing industries.
"Our combined strength will drive innovation and growth that is sure to be an asset to both current and future customers," says Sachin Agrawal, CEO of EDP Software, who will become CTO of the new company. "Scheduling the enterprise workforce is becoming increasingly complex. Each organization has unique needs, varying industry regulations to adhere to, and is trying to prioritize worker preferences. These elements influence scheduling scenarios and make it complicated, leading enterprises to seek technologies that offer an effective and efficient approach to scheduling. Merging our solutions positions us to address the dynamic workforce scheduling needs of any enterprise."
Both platforms will continue to be available to current and new customers. Customers will benefit from being able to address labor scheduling laws, create optimized work schedules based on forecasted demand, and ensure shift coverage, all in an easy-to-use solution.
"There is a very real need for an intelligent scheduling platform that can help organizations manage shift and hourly workers effectively," says Clete Brewer, managing partner at NewRoad Capital Partners, an investor in Shiftboard. "Fifty-eight percent of all workers perform their jobs during hourly shifts. The Shiftboard and SchedulePro platforms specialize in supporting this workforce and meet the unique demands of varying enterprises and industries. Through this merger, the new company will offer more comprehensive workforce scheduling solutions that will appeal to an even larger audience. The potential is universal, and we anticipate the company will be well-positioned for growth in the coming years."