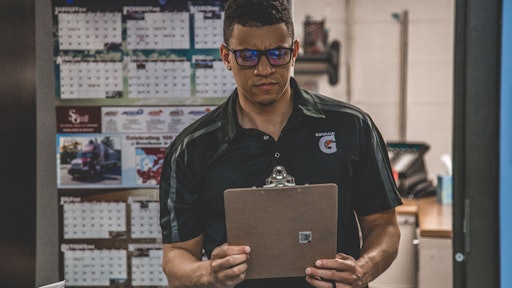 Craig Adderley from Pexels
Fed up with outdated integration technology that is proving costly to their business, C-level and IT decisionmakers are tackling cloud integration challenges with greater urgency in 2020 as they prepare for an ecosystem-driven future.
According to the 2020 State of Ecosystem and Application Integration Report, an annual survey published today by Cleo, the complexity of legacy integration solutions is negatively impacting both revenue and productivity, leading many companies to take action.
Thirty percent of respondents estimate they lose between $100,000 and $1 million per year as a result of integration-related issues such as data errors, technology impediments, or SLA violations. Furthermore, 10% claim to lose $1 million or more on an annual basis from such causes. As for productivity costs, nearly half (46%) say it takes them a month or longer to onboard a new trading partner, causing slowdowns in their business. Considering productivity in terms of lost orders, 47% of respondents say their company loses upwards of 50 orders each year specifically due to integration issues, with 17% losing up to 500 orders or more on an annual basis.
In response to such trends, a newfound urgency has entered the integration market, leading many companies to plan aggressive action in the coming months while holding optimism for the longer term:
64% say they will upgrade their integration solutions in the next 12 months
57% plan to migrate integration capabilities to the cloud in the next 12 months
82% confirm that automating integration is either Important or Very Important, with 60% identifying it as the greatest value driver for their business ecosystem
98% indicated they would expect to gain value from an ecosystem integration approach
"Companies' patience for struggling with both the complexity and negative business impact of legacy integration solutions is wearing thin," says Tushar Patel, chief marketing officer at Cleo. "As a result, a new sense of urgency has taken hold and enterprises are making concrete plans to finally tackle their cloud integration challenges more aggressively in 2020."
Other findings from the 2020 Report underscore further points of concern as well as reasons for optimism around the promise of ecosystem integration:
IT departments are overwhelmed with building or fixing custom integration solutions, because talent with the specialty skills required is difficult to find
The sheer number of application types requiring integration is adding complexity to an already complex environment
Companies weighed down with legacy and custom integration solutions desire more automated integration
Many companies rely heavily on internal resources to build and maintain integration solutions, or pay for third-party consultants to help; still others opt for the flexibility of having both
Ecosystem Integration is seen as hugely beneficial to sustainable value creation
"The survey shows that enterprises today have admittedly grown frustrated with just how complex – and unnecessarily costly -- outdated integration technology is. Out of this frustration a groundswell of optimism is emerging that is driving demand for change in the marketplace," says Patel. "As a result, today's enterprises are starting to put their ecosystems first and have revealed intentions to strategically increase investments in integration technology platforms that support sustainable, long-term value creation."