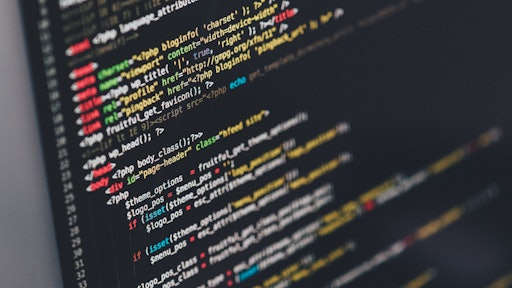 Unsplash
ClearMetal announced the launch of its transformational CDX Platform 2.0. This next-generation Software-as-a-Service (SaaS) platform transforms supply chain delivery and experience using patent-pending data science and machine learning. This launch adds a number of new collaboration and planning capabilities across multiple transportation modes beyond 'ocean freight'-- all which drive ROI and Amazon-like customer-centricity for the world's largest supplier, manufacturer, and retailer supply chains.
Most other supply chain software still uses a static visibility approach to try and solve modern customer expectations and a continuously evolving supply chain, resulting in hundreds of millions of dollars in losses due to reduced revenue, increased costs, inefficient cash flow and lower net promoter scores. ClearMetal's CDX Platform 2.0, however, uses a continuous methodology to learn, adjust, and drive constant improvement in freight delivery and experience for customers by using proprietary machine learning to cross-reference inputs and canonicalize supply chain data. This differentiated technology enables businesses to make highly intelligent inventory and customer decisions based on continuously live, trustworthy data.
The Platform's new capabilities, focused on Continuous Delivery and Continuous Experience, include:
CDX Customer Portal:

Give permission-based access to your customers to self-serve and view the status of shipments via a trusted and accurate single source of truth.
CDX Transport Planning:

Enable

continuous freight transportation planning through dynamic transit-times, on-time reliability, and accurate customer promise dates.
CDX Planning API:

Flexible and simple APIs enable dynamic, continuous planning capabilities, which bolster your other IT systems and investments.
CDX Collaboration:

Proactively and continuously resolve supply chain issues via instant messaging, notes and @mentions.
CDX Dashboard:

Gain actionable, AI-powered insights from a birds-eye view of the supply chain.
CDX Transport Visibility:

New capabilities include additional patent-pending data quality enhancements, multiple transport modes, and advanced exceptions like missed transshipment management.
CDX Visibility API:

Power your IT systems from Sales to Finance with clean, actionable shipment data.
"The second version of ClearMetal's CDX Platform allows companies like us to give our customers the collaborative experience they now expect but are not able to receive from competition," according to Parsan Chand, VP of Global Supply Chain of The Lenzing Group AG. "With shipments of our wood-based natural fiber products being transported around the world and into multiple different industries, ClearMetal's CDX Platform allows us to intelligently adapt plans 'on the fly.' We can now overcome the challenges associated with the schedule reliability of the shipping industry, thereby increasing speed to market, reducing costs and inventory for our downstream value chain partners, and complementing our sustainability strategy."
CDX Platform 2.0 includes a number of new features that continue to create more opportunities for ClearMetal customers to drive even greater ROI from the solution and transform their customer's experience. These include:
Enhanced customer portal features boost collaboration and customer experience:

Uplevel and ultimately transform customer experiences via a single source of truth and Customer Portal for anyone (executive, DC manager, 3PL/carrier, and customer) to see and dynamically plan for inventory in transit in real-time, helping drive customer connectivity towards an Amazon-like customer experience.
Truck and rail support expands

ClearMetal's

platform's footprint:

The platform supports North American and International Rail, with integrated workflow to help provide a seamless end-to-end experience for

ClearMetal

customers as well as their customers.
Continuous planning capabilities enhance delivery:

Dynamic planning results in accurate lead-times, buffer stock reduction, speed to market, and reliable customer promise dates and on-time delivery. More importantly, this allows continuous planning from end to end, supporting personalized views, metrics such as variability and roll rate, and the ability to compare carrier performance.
The power of ClearMetal CDX Platform 2.0 is demonstrated in how the company's customers have driven real ROI:
Dynamic lead-time planning:

50 percent improvement in on-time delivery
Inventory optimization:

10-20 percent reduction in buffer inventory
Reduced transportation costs:

10-20 percent reduction in D&D fees and air freight expenses
High personnel productivity:

80 percent reduction in unproductive searches, planning for exceptions, and manual data cleansing
Superior customer service:

ClearMetal

customers selected as 'preferred supplier' by their own customers
"Customer expectations of both delivery and experience have never been higher. CDX focuses on enabling companies to give customers an 'Amazon-like' digital B2B experience in global freight transportation while delivering products in a timely and predictable manner. In short, a continuous (versus static) methodology finally enables supply chains to dynamically adapt in real-time to today's ever-changing customer expectations. The largest shippers equip themselves with a CDX strategy in order to transform," says Adam Compain, CEO of ClearMetal.
ClearMetal saw 400% revenue growth year-over-year in 2019 and the addition of some of the largest industrial suppliers in the world. The company doubled the size of its workforce during that same time period, drawing employees from such known brands as GT Nexus, Transvoyant, E2Open, Llamasoft, INTTRA, Elementum, Tradeshift and others. ClearMetal also opened expanded company headquarters in San Francisco, hosting an entire floor in the city's Financial District, and added offices in New York, Chicago, Houston, London and Switzerland. Today ClearMetal has customers located on four continents.