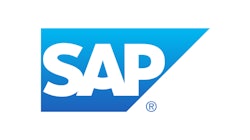 Supply Chain Management adds functionality for vendor-, supplier-managed inventory, trade promotion management

Orlando, FL — June 19, 2003 — SAP this week took the wraps off the latest version of its mySAP Supply Chain Management (mySAP SCM) solution, adding more than 20 new processes and 30-plus process enhancements to the solution for customers in the discrete, process manufacturing and consumer products industries.

The new version of mySAP SCM, which is based on SAP's NetWeaver integration and application platform and which will be available June 30, is designed to give supply chain managers an overview of the entire supply chain network by connecting companies with suppliers, vendors, partners and customers in closed-loop business processes.

The latest iteration provides companies with such business scenarios as vendor-managed inventory (VMI), supplier-managed inventory (SMI) and trade promotion management (TPM), linking promotion planning between customer relationship management (CRM) and supply chain management.

mySAP SCM includes SAP's Advanced Planning & Optimization (APO), Event Management (EM) and the new Inventory Collaboration Hub (ICH), a Web-based offering that enables companies and their key suppliers to collaborate on inventory movement and replenishment needs on one single platform. Applications from mySAP SCM can be implemented incrementally over time.

ICH supports supplier-managed inventory (SMI), particularly for the automotive, high-tech and consumer products industries. By using ICH to implement SMI scenarios, manufacturing companies can connect with their suppliers via the Internet to gain increased visibility into future demands and the inventory in their plants, down to the production lines, helping to accelerate the replenishment process. ICH can also be integrated into a manufacturer's back-end transaction and planning system through NetWeaver.

The new version of mySAP SCM also provides visibility patterns (preconfigured and ready-to-deploy scenarios for key supply chain processes) for procurement, fulfillment and manufacturing processes through Event Management. SAP says that, with the visibility patterns, companies have the potential to react faster to exceptions while receiving greater transparency and improved performance across the entire supply chain. The new visibility patterns also allow customers to implement event-management capabilities faster and more efficiently, according to SAP.

John Coyle, supply chain director at consumer goods manufacturer Kimberly-Clark, said that, with the improvements in the latest version of mySAP SCM, his company is committed to utilizing the solution within the mySAP Business Suite as the platform for achieving its supply chain goals. "This is the culmination of a three-year relationship with SAP to actively collaborate in the development of the SCM suite of tools," Coyle said.
Companies in this article