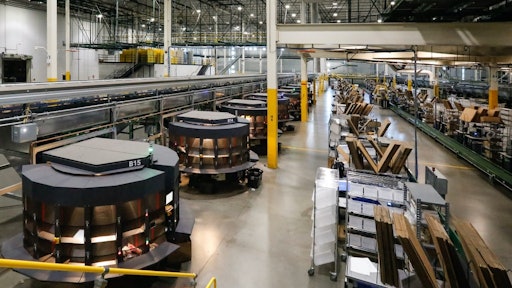 Kindred
SDI Inc. partnered with Kindred to integrate its materials handling systems and technology with Kindred's artificial intelligence (AI) pick-and-place robotic solutions to help customers meet increasing retail fulfillment demands year-round.
The influx in retail fulfillment continues to upheave the supply chain. But, regardless of what e-commerce looks like post-pandemic, automation is key to moving product through the chain and protection the human workforce.
From BusinessWire
Warehouse associates work collaboratively with

Kindred's

SORT to sort items into individual customer orders quickly and accurately.
The robots arrive ready to operate, with minimal associate training, and adapt to each distribution center's unique requirements.

Kindred's

machine learning algorithms also improve robot performance over time for the entire fleet.