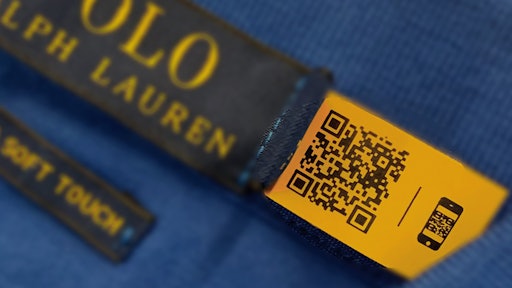 Ralph Lauren
Ralph Lauren Corporation has launched Digital Product Identities (IDs) for tens of millions of Ralph Lauren products, starting its Polo brand. The fashion company continues to to deliver its strategic priority to lead with digital.
As a global luxury brand, Ralph Lauren's Digital Product IDs give consumers the reassurance of authenticity paired with a connected product experience. By scanning the IDs on the product label with a smartphone, consumers can confirm whether their purchase is authentically Ralph Lauren, learn about the product detail and receive styling tips and recommendations. The technology will also provide insights into the supply chain, driving efficiency around orders and inventory.
"The launch of Digital Product IDs demonstrates how we continue to use technology to deliver more for our consumers and ensure the integrity of our products throughout their lifecycle," says David Lauren, Chief Innovation Officer. "The application of this technology means every Polo product will be 'born-digital' which represents a new milestone in data intelligence innovation in our sector."
In addition to authentication, creating unique digital identities for each product enables a variety of applications that personalize the consumer shopping experience and create efficiencies across supply chain management. These include increased connectivity for consumers who can scan the QR code to receive additional product details and styling recommendations. Across the supply chain, Digital Product IDs enable real-time visibility to track product from the point of manufacture and improve inventory management.
Ralph Lauren's Digital Product IDs are hosted on an agile platform and as the program scales, new features are continually being explored to unlock the full potential of this technology and build a stronger, more personalized relationship between RLC and its consumers.
Digital Product IDs are being phased into all Polo Ralph Lauren products and are currently available for certain products in select global retail stores and on RalphLauren.com.
RLC's mass-scale product digitization was led in partnership with EVRYTHNG, a connected IoT platform, and with technology partner Avery Dennison.