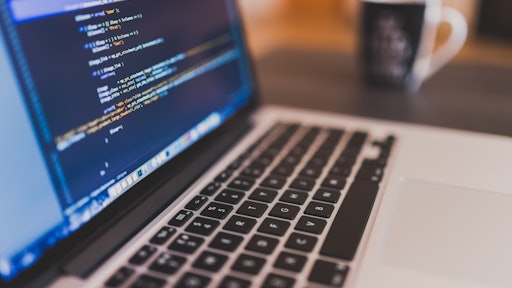 Pexels
Robling announced the launch of Robling DaaS, a purpose-built retail data-as-a-service (DaaS) solution designed specifically to speed and simplify retailers' journey to holistic, cloud-based analytics and reporting.
With the solution, retailers benefit from all the cost efficiencies of the cloud, while gaining an extremely flexible, high-performance platform for holistic reporting across merchandising, supply chain, e-commerce, CRM and financial systems. 
Retailers of all sizes have begun embracing the cost-saving benefits of cloud-based data warehousing. With Robling's platform, retailers gain these benefits. Rather than simply move data as-is to the cloud, they also  unleash the value of that data by unifying it and making it analytics-ready. 
Retailers are driving new insights such as:
●     Increase GMROI. Optimize inventory management, improve localization and increase comp store sales and availability.
●      Improve marketing performance. Support personalization at scale and more effective customer journeys.
●      Enhance customer loyalty. Connect online and in-store systems to drive highly connected, omnichannel experiences. 
●      Raise top-line revenue. Take advantage of net-new cross-sell and up-sell opportunities, such as buy online pick up in store (BOPIS) transactions. 
"We don't just help retailers reduce the cost of data warehousing," says Robling's co-founder and CEO Jeff Buck. "We help them turn data from a cost center into a profit center."
 Robling's software includes an exhaustive catalog of fundamental and advanced retail metrics and KPIs, an enterprise data model, and critical source data APIs and connectors. 
Extreme Performance and Scalability with Snowflake
As a DaaS solution, Robling eliminates both the capital and operating expenses of on-premise data warehousing, thanks to its partnership with Snowflake, a cloud-built data warehouse. With Snowflake, retailers only pay for the compute power they need, rather than buying and maintaining redundant on-premise systems. 
In addition, Snowflake's platform also supports enterprise-scale security, instant elasticity, extreme performance and economical per-second pricing.
Extreme Flexibility that Extends the Life of Current Investments
 The platform boasts extreme flexibility so retailers don't have to make any changes to their current systems. Robling can unify data from any existing system and accommodate new systems and data sources as they come online.
With Robling, retailers have the flexibility to use any analytics and reporting tools they choose, including Tableau, Qlik, Microstrategy and more.
"We have pre-built connectors to bring all kinds of data into the system and deliver it to analytics applications," said Buck. "We also have the skills and retail data expertise to map datasets from any system, even without pre-built connectors."
Data Democratization and the Power of Self-Service
By unifying data and readying it for analytics tools, Robling's solution can dramatically expand self-service access to retail data and insights.
Business users don't have to wait for scarce technical resources to provide the data or reports they need. Instead, they can reliably access the data themselves, then create reports in the intuitive, user-friendly interfaces of their choice.