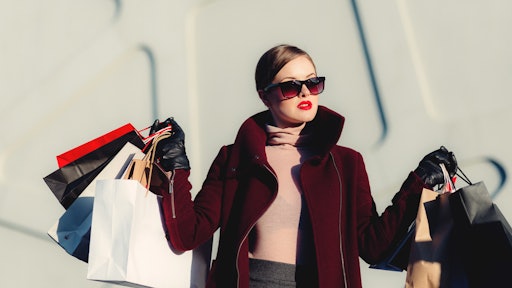 Photo by freestocks.org from Pexels
Alyx - a fashion brand founded by Matthew Williams - is launching an IOTA-based pilot for supply chain transparency.
Williams is partnering with manufacturing giant Avery Dennison and IoT software firm Evrythng to launch the blockchain pilot. IOTA is an IoT-focused distributed ledger technology firm that has created an architecture known as "Tangle," which differs from blockchain by being built upon a directed acyclic graph that allows different types of transactions to run on different chains in the network simultaneously, Coin Telegraph reports.
According to Coin Telegraph, nine Alyx pieces will participate in the blockchain and will have a scannable QR-code that reveals the supply chain of the product. Once Alyx suppliers have entered the relevant data, Evrythng stores will the upload it to the ledger while Avery Dennison creates a digital ID tag for each unique garment.
Williams told Vogue Business that he intends to put his entire fashion range onto the blockchain in order to promote transparency within the fashion industry - which faces criticism on its lack of visibility.
Companies in this article