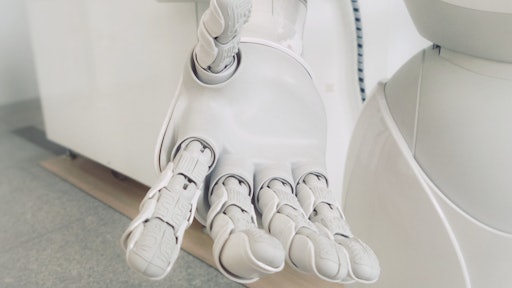 Unsplash
Automation is quickly creeping into the warehouse space, helping workers pick goods faster than ever before.
The sudden burst of robots in warehouses aligns with the growth of e-commerce. In Georgia, the state employs roughly 118,000 packers and material handlers as e-commerce grows 15 percent a year.
It is clear that the industry is changing, but many are concerned whether manual labor jobs will be created if automation and artificial intelligence continues to take over the work.
Repetitive work is predicted to among those that are more vulnerable to automation, though, jobs are being created through the industry's growth and adoption of technology. The Bulletin reports that programmers and robot mechanics are now on staffs, though those positions require more education or skills.
Currently the warehouse space is facing a labor shortage, despite the added help of automation. In Georgia, Indeed.com has over 6,000 warehouse jobs listed, with a majority offering a salary of $25,000 or less, a relatively low number considering that Atlanta has the sixth-most warehousing space among metro areas and is considered a major cargo hub.
In order to be more efficient, that means eliminating human work. The Bulletin reports that Amazon and GreyOrange have said that they have built and are perfecting picking robots. Though, it is unsure if robots can perform some of the least desirable aspects of the jobs.
For now, it all depends on on how well companies and educators prepare workers for new jobs that will be created by changes within the industry. To determine whether or not robots will completely takeover the warehouse space is still unclear.