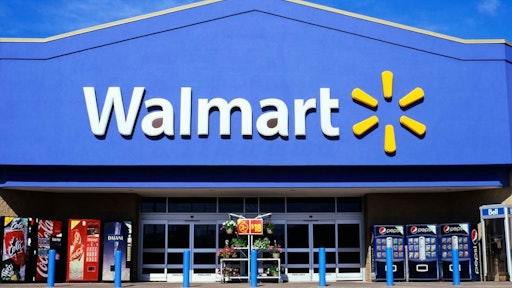 Walmart is continuing to vamp is presence in Asia as it opens its first e-commerce store in Japan. The retailer has partnered with local retail giant Rakuten.
The collaboration was first announced back in January as they agreed to team up on the launch of an online grocery service in Japan, Tech Crunch reports. The service rolled out in October and now the duo has launched the Walmart Rakuten Ichiba Store to help Walmart grab some of Japan's e-commerce market.
The store will cover 1,200 "U.S. branded" products that include clothing, outdoor items and kids toys. Walmart will then fulfill orders in the U.S. and they will be set to Japan by air, allowing Rakuten to delivery them, Tech Crunch reports. At the time of this publication, it is unclear how long the shipping process will take or any cost that is involved.
Walmart has struggled to make a presence in Japan for some time. By partnering with Rakuten, the retailer can gain some exposure into the country's online market with little risk.