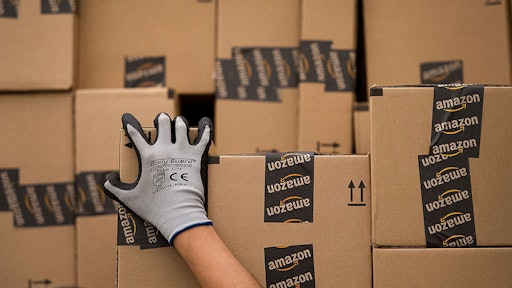 Prior to buying an item on Amazon, the company has already expected that you'd do so, according to NPR.
With its Prime Now service, which delivers household basics within hours, the company uses artificial intelligence to make decisions and perform tasks that typically require human intelligence. According to NPR, AI is crucial to Amazon's forecasting.
Forecasting is becoming even more important to the company as it continues to offer quick delivery. Few retailers have ventured into the speeds that Amazon has most because of the cost to run AI. However, the technology and forecasting aren't unique to Amazon, all major retailers have their own algorithms, automated warehouses and delivery styles that work for them.
Still, the Amazon Effect has changed the way that consumers shop. Now they expect to have two-day shipping, however, other retailers are starting to offer the quick delivery without membership fees, unlike Amazon.
Back in 2013, Amazon received a patent for "anticipatory shipping," allowing the company to get your order as close as possible to your address before you actually purchased it. NPR reports that the company since started building massive fulfillment centers around the country, as well as smaller warehouses close to city centers where Prime Now is advertised.
NPR reports that the company decides what to stock by looking at every detail of each product, as well as the history of purchases for similar products. With AI, Amazon has learned that not all new products mean the same type of forecast. Additionally, the technology determined that online shoppers will abandon their shopping cart if an item is out of stock.
The technology extends to its warehouse floors. Inside, robots bring shelves to the company's human workers by knowing what to bring and when to get orders packed so they are in time for delivery. NPR reports that AI systems also keep track of all items in the warehouses. The company is making modern automation a simple part in its industrial progress.
AI has also created new jobs in deliveries as well.
According to NPR, Amazon uses many delivery companies to deliver its packages. It also uses an app called "Flex" that relies on AI to calculate how many drivers are needed at any given time. The app reportedly considers the weight and number of packages headed to the same neighborhoods and whether it can fit one of the available cars. The app also estimates how long it took other drivers to deliver to an address, making every minute count when it comes to one-hour delivery. However, it does not predict parking situations.
To read the full original article, please click here.