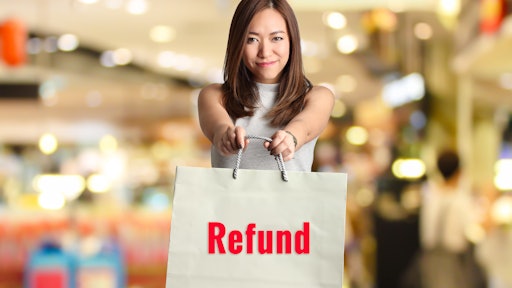 A survey by Dotcot Distribution found that consumers place a high value on free returns when they make an online purchase, while 91 percent of responds said their future purchase is influenced by free shipping.
Additionally, 9 out of 10 take free returns into account when ordering online. The survey suggests that small business consider that fact when operating their e-commerce business because fast delivery may not be enough.
"Two years ago, the answer was quality packaging and fast delivery. In 2018, while those factors are still valued, the opportunity for brands to reach, retain and extend customers' lifetime value lies in giving them what they want, how and when they want it," Maria Haggerty, CEO of Dotcom Distribution says in a statement.
Respondents also said that they would be more likely to buy again from companies that offer free returns and exchanges.
Meanwhile, 67 percent of respondents said they would add more items to their cart to receive free shipping, but if the item they ordered is delayed 77 percent said it would affect their future purchasing decisions.
Product quality is also important to consumers when it comes to recommending brands, with 75 percent saying it is the biggest driver.
The survey urges businesses to do more when it comes to lowering or eliminating shipping costs. In doing so, businesses can improve its image and maintain customer loyalty.