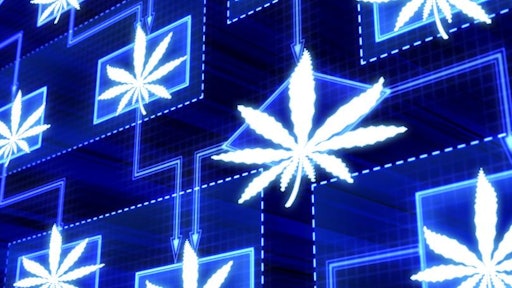 Recreational marijuana was legalized in Canada on Oct.17 and DMG Blockchain Solutions Inc. is looking to develop a global supply chain management platform for the legal cannabis industry.
There are currently over 120 licensed cannabis producers in Canada, but with the legalization top producers have stated that they couldn't keep up with the demand of orders and that supply chain issues could lead to scarcity.
Cointelegraph reports that DMG is negotiating with marijuana industry players, quality assurance labs, distributors and regulators about launching a cannabis supply chain solution in compliance with industry specific requirements. Along with blockchain capabilities, DMG plans for interoperation with legacy systems, onboarding of new participants and defective product recalls.
The cannabis market in Canada alone is $23 billion annually. Additionally, 13 million recreational consumers produce $6 billion in revenue.