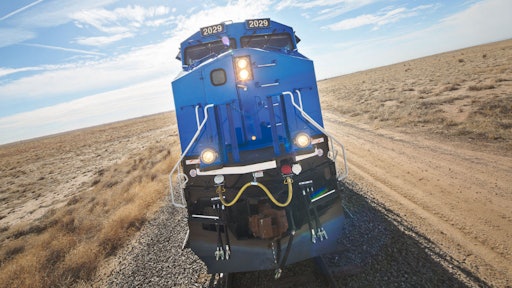 Railway Gazette reports that GE Transportation is in early trials of using additive manufacturing to produce up to 250 locomotive components. If the trial proves to be successful, 3D printing could be a standard use in manufacturing by 2025.
GE is looking to build on the experience of its aviation business with 3D printing to reduce the time needed to produce components, Railway Gazette reports. The printed components can also be more compact and designed more precisely designed to meet the end use requirement.
According to Railway Gazette, additive manufacturing removes the need for castings and mold production, effectively reducing times so that prototypes could be rapidly produced. Additive manufacturing will also enable GE to complete complex components in a single pass as well.
One of GE's goals is to make principal engine components more compact as locomotive technology emerges, Railway Gazette reports. By using a hybridization approach, the process will require a significant power contribution from batters and a supercapacitor unit, therefore, shrinking emissions.
If GE's trial is successful, the company aims to have widespread adoption of the process of over the next decade.
To read the full original article, please click here.