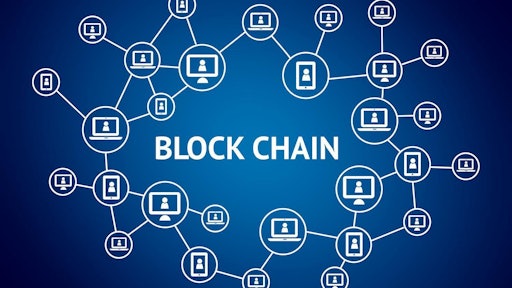 According to ComputerWorld, SAP is working with over two dozen produce, pharmaceutical, tech and shipping companies on an automated blockchain-based supply chain tracking system. The technology is believed to increase visibility and ensure the authenticity of goods.
The SAP Cloud Platform Blockchain is piloted by 16 farm-to-consumer produce supplier, and it's blockchain-as-a-service (BaaS) will provide an abstraction layer that supports open standards and offers built-in integration with its applications.
Customers who currently use SAP's Cloud Platform are able to opt in to pilot the ledger that runs on it, ComputerWorld reports. There, they will be able to use APIs to connect the blockchain network to other applications.
Recently, SAP surveyed its cloud customers using the blockchain ledger and found that 92 percent saw it as a potential business opportunity, and 63 percent saw it as a supply chain.
Blockchain is a buzzword among the industry, and more often businesses are turning toward the technology to create more efficient workflows. Still, supply chain management is one of the "big, killer apps," ComputerWorld reports.
Upwards of 65 companies are participating in SAP's blockchain initiative, ComputerWorld reports. The company has plans to meet with consortium members next month to develop a road map for its applications.
To read the full original article, please click here.