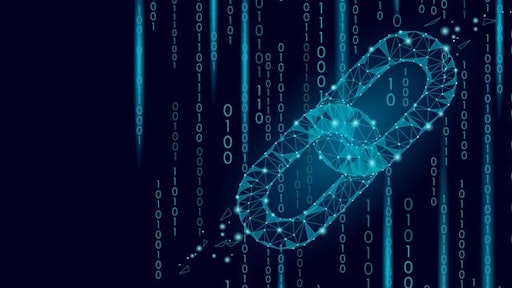 Blockchain may have soon have the capability to certify and trace 3-D printed parts through supply chains, the Wall Street Journal reports.
At the Consensus 2018 conference, panelists discussed how blockchain could create a data source that identifies 3-D printed parts, even narrowing down to which machine made them, the technician who worked with them and the conditions under which they were produced. According to the Wall Street Journal, various firms throughout the supply chain would be able to utilize that data to ensure that parts were manufactured properly and quickly identify the source of any defects.
Currently, large firms have been experimenting with blockchain, especially within the food industry. The technology could help trace the source of recalled food and other safety scenarios.
However, firms outside the food industry are also experimenting with the technology. Just recently, FedEx announced that it was developing a blockchain to help monitor shipments beyond its own tracking systems and JPMorgan filed for a blockchain patent.
Useful blockchains must have all parties involved agree on how data is stored and shared across the network, a challenge that will take significant time to complete, but is essential to supply chains.