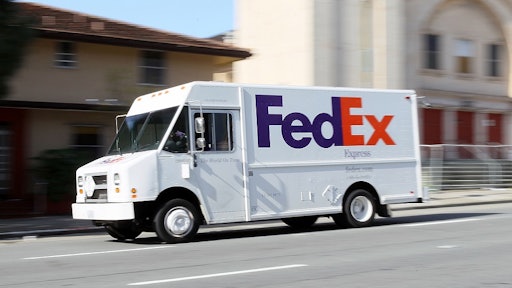 FedEx is investing in blockchain to provide greater visibility and efficiency in its freight business, the Wall Street Journal reports.
FedEx chief executive Frederick Smith said at a Consensus 2018 conference that the company is confident that blockchain has implications in supply chain, transportation and logistics, making it a big deal. He went on to say that blockchain has the potential to make information available to all parties for the first time ever.
The company is working to develop technology that would allow it to monitor shipments that are beyond its own tracking systems. According to the Wall Street Journal, FedEx keeps detailed records of custody using its own databases and internal systems. Having a distributed ledger that is shared across the industry would allow the company to track freight when it moves to different parts of the supply chain that it doesn't own.
So far, FedEx's blockchain technology has been built on Ethereum and Hyperledger platforms. The company aims to be agnostic when deciding which ledger technologies to use.
FedEx is currently a memeber of the Blockchain in Transport Alliance (BiTA), and sees the technology working. The alliance is expected to meet next week and has a number of "big announcements" planned.
To read the full original article, please click here.