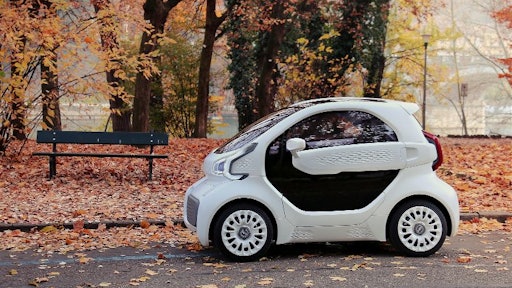 Polymaker and X Electrical Vehicle Limited (XEV) launched a small car 3-D printer car, the LSEV, describing it as the first 'real' mass produced 3D-printed project.
The car is approximately 98 inches long, 51 inches wide and 59 inches high. Powertrain specifications have not been disclosed, but XEV and Polymaker say that they car will have a 43 mile per hour top speed and a 93-mile maximum operating range.
Customers will have to contact the factory to order the car, and it will be printed in three days.
First LSEV deliveries will be for customers in Asia and Europe in April 2019 with a list price of $10,000. There are currently 7,000 orders for the tiny, electric car.
To read the full original article, please click here.