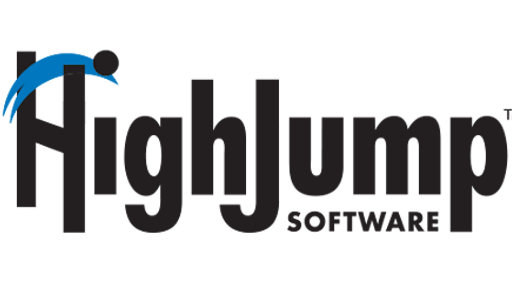 International technology group Körber reinforces its Business Area Logistics Systems with the acquisition of U.S. supply chain software specialists HighJump.
HighJump specializes in the development of software solutions for supply chain management (SCM) and serves more than 4,000 customers across the retail, consumer products, automotive, aerospace, pharmaceutical and food/beverage industries. HighJump has developed a cloud-ready underlying technology platform called the "HighJump One Platform," which is consistently recognized for being one of the industry's most flexible and adaptable supply chain software platforms. On top of this technology platform, the company offers software applications that provide customers with an integrated view of their entire supply chain, from warehouse management and intralogistics to transport management. The platform enables consistent visibility of all goods flows, with excellent adaptability, and the synchronization of business processes across all channels.
With the acquisition of HighJump and the software companies Inconso, DMLogic and Aberle Software, which already belong to the Körber Group, the group underlines its claim to be the technology leader in the SCM software segment. "With the acquisition of HighJump we are really putting down a marker in the sector as we are taking a leading international position in the areas of supply chain management and cloud solutions," says Stephan Seifert, chairman of the Group Executive Board at Körber AG. "We want to be the go-to company worldwide for our customers when it comes to providing support for their successful business development. With its experienced team of experts and its broad customer base HighJump will strengthen our long-term internationalization and growth trajectory. At the same time we are establishing another competence center in the important North American market. In this process, the expertise and experience of our new colleagues will support our group-wide digitization initiatives through mutual exchange within the Group."
Hubert Kloß, CEO of the Business Area Logistics Systems, adds: "Only recently, with the acquisition of the American logistics software specialists DMLogic, we already gained an important partner for our Business Area. With our new HighJump colleagues on board, we now have a very solid basis, both in Europe and the USA, to continue our dynamic growth rapidly and successfully. The company will be integrated into the business unit software within our business area and is another perfect addition to our portfolio."
"Körber AG will be a tremendous long-term strategic and financial partner for HighJump," says Chad Collins, CEO of HighJump. "The leaders from Körber demonstrated their commitment to customer satisfaction, market leadership through technology and long-term business focus. This is very consistent with HighJump's business philosophy. We look forward to collaborating with our new colleagues from the Business Area Logistics Systems such as Inconso, Aberle Software and DMLogic and the entire Körber Group to establish a market leading position in this ever-changing supply chain environment."
The purchase of HighJump will be from its parent company, Accellos Holdings and its primary investor, Accel-KKR, a technology focused investment firm. Both parties agreed not to disclose details of the purchase price. TrueCommerce, a cloud based business-to-business commerce network and former sister company to HighJump will continue to be owned by Accellos Holdings and Accel-KKR.
Companies in this article