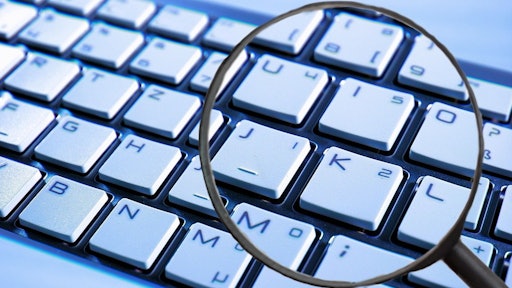 The escalating war for tech talent in major tech hubs is real. Unemployment in traditional tech hubs like Silicon Valley and San Francisco is historically low at a time when tech drives 24.2 percent of U.S. office leasing activity. This may be great for the local communities, but it's not so great for tech companies looking to hire or expand. While these hubs boast access to talent and a culture of innovation, they command high real estate and talent prices. But if you're a growing tech company looking for both talent and affordability, you may be in luck.
JLL's latest report, Cracking the Hardest Code: Where to find tech talent, has uncovered new "hidden gems" for tech companies. It analyzes markets with a high concentration of in-demand, affordable tech talent and available real estate.
"The top tech hubs are widely documented and their popularity comes as little surprise. So we took a look at what's next by focusing on the key factors shaping the new, emerging tech hot spots," says Steffen Kammerer, senior vice president and leader of JLL's Technology group. "A 'hidden gem' city has a strong tech ecosystem, with a deep concentration of jobs in one or more technology professions, such as computer programmers and software developers."
Five Emerging Tech Hot Spots
Five new "hidden gem," start-up-friendly cities are revealed based on their favorable real estate conditions and employment data for high-demand tech professionals, from software developers to computer programmers.
1. Albany (computer programmers)—The capital of New York state put an early focus on creating the "Tech Valley" with support from Rensselaer Polytechnic Institute and State University of New York Polytechnic Institute. That focus, combined with a handful of Fortune 500 company locations, has helped the Albany metro area achieve the second-highest concentration of computer programmers nationally. As of 2016, Albany is home to 5,880 computer programmers at an average salary of $76,000 per year. With an unemployment rate of 4.6 percent, it's low enough to showcase a strong economy, but higher than the national average.
2. Sacramento (computer programmers)—It's surprising that Sacramento hasn't come up as a tech hotspot before. Thanks to spillover from the San Francisco Bay Area, Sacramento is becoming an attractive option for homebuyers and a talented workforce that wants to tap into lower-cost living. With a computer programmer talent pool of more than 11,000 people with an average annual salary of $84,000, Bay Area companies looking to expand an hour north will benefit from a 21 percent discount on wages and significantly lower office rents.
3. Columbus (computer programmers)—Looking for Midwestern charm with urban appeal? Look no further. With a nearby talent pool from The Ohio State University plus an incredible amount of corporate headquarters including Abercrombie & Fitch, PNC Financial, and Nationwide Insurance, Columbus packs a surprising punch. It doesn't stop there. With more than 11,000 computer programmers, it rivals both Sacramento and Austin, but the wages are more favorable for employers. The city's talent pool for software developers, though not a part of our top 10, totals 13,700 people. What's more, Columbus recently won the U.S. Department of Transportation's Smart City contest.
4. Colorado Springs (software developers)—Did you think that Denver and Boulder are the only hubs in Colorado? With a high quality of living plus access to the great outdoors, Colorado Springs' talent pool and average wages for software developers is virtually equal to Boulder's 6,000 people, but its cost for commercial office space is half that of Boulder. Supported by the University of Colorado-Colorado Springs, plus a significant military-based economy, companies like Microchip Technology, Northrop Grumman and Lockheed Martin have found a home here.
5. Madison (software developers)—Long hailed a Midwestern enclave for the creative types, Madison is a little-known secret to existing tech companies. Fueled by the University of Wisconsin-Madison, its tech ecosystem is also supported by maker and innovation organizations like Sector67, a non-profit dedicated to the development of the next generation of technology. And though its total number of software developers is just under 9,000, it has the 10th highest concentration of software developers in the country, relative to its size. Not only that, but wages are 40 percent lower than the highest-wage market (Silicon Valley).
"When determining if a city is right for your business, focusing on the ecosystem of a market can tell you if the city is viable over the long run," says Julia Georgules, vice president and director of research for JLL. "The concentration of tech jobs, not just volume of tech jobs, is a sign of hidden tech talent and speaks to the stability and sustainability of the ecosystem. If there's already a community of specific occupations in place, future job creation will likely be easier and the location should stay strong regardless of the economic cycle."
JLL understands that technology companies need to move swiftly, and not just when it comes to product development. JLL's experts in the technology sector will develop and execute real estate strategies that attract talent and reduce costs. JLL can advise throughout the entire real estate life cycle, from investing in the right real estate opportunities and finding the best location, to designing the ideal office space and managing building or facility operations. For more information, visit www.jll.com/technology.