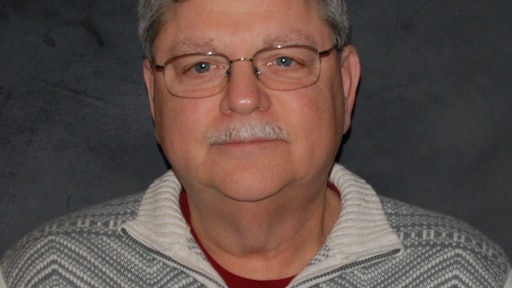 Ask any manufacturer to name its biggest supply chain challenges and hiring skilled workers is bound to sit on the top of the list—right up there with meeting rising consumer expectations and reducing costs. This is evidenced by the "2016 Material Handling Institute (MHI) Industry Report," in which more than half of survey respondents (58 percent) cited hiring and retaining a skilled workforce as the No. 1 challenge in their supply chains. MHI also reports that approximately 600,000 manufacturing positions in the United States are unfilled due to a lack of qualified workers.
The shortage of talent is an epidemic across manufacturing industries as a direct result of the emergence of new technologies that require workers to possess a new skillset. At the same time, those who received the proper training are either moving on to other positions or companies, or are retiring (i.e., the baby boomer generation).
Manufacturers that use automation (often in place of once-manual labor) are especially prone to feeling the effects of the talent gap. Although automated storage and retrieval systems (AS/RSs), for example, bring many warehouse efficiencies, these sophisticated systems require that employees follow proper maintenance, operational and safety procedures to deliver maximum value.
As companies look to hire a new type of worker—supply chain technicians—to meet the needs of an increasingly high-tech supply chain, many are coming up short. Filling these positions can take extra effort. These three tips can help steer your company in the right direction.
1. Get Involved in the Recruiting Scene
To truly get to the bottom of the talent shortage, manufacturers must get involved in the recruitment process as early as possible. That means reaching out to potential workers at the high school level. Unfortunately, today's educational system is emphasizing skilled trade positions less and less. Therefore, more students are opting to attend a four-year college or university (although not a bad thing), rather than technical or vocational schools where they'd begin a supply chain technician career track or something similar.
Attending job fairs, offering apprenticeship programs and collaborating with local high schools (meeting with guidance counselors and talking with school boards regarding curricula) are just a few ways that manufacturers can help hone the next generation of supply chain workers. Those that actively guide potential candidates from high school to the proper technical colleges enjoy a much higher success rate in both finding and retaining suitable employees.
In fact, the MHI and the Material Handling Education Foundation Inc. (MHEFI) created the Career Technical Education (CTE) program to help further these efforts. This organization offers instructional support to educational institutions seeking to provide training for entry-level students in the areas of warehousing and distribution, supply chain and logistics.
2. Look for Candidates with the Right Skillsets—and Natural Interests
As you speak with candidates, remember that tech-savvy workers are a must. Typically, supply chain technicians who excel in their line of work are those who always had an interest or a natural curiosity in mechanical or electrical troubleshooting. In other words, you might look for workers who prefer to work on their own cars or motorcycles, or tinker with equipment. Computer skills are also vital. When working with automation, there is a good bit of interfacing with software like warehouse execution systems (WES) —not just the equipment and machines themselves. Luckily, the millennials are generally very computer literate, which shortens the learning curve.
When candidates possess the right aptitude, the right mindset and the right education, their careers then become on-the-job training for their specific position. For candidates without practical experience (mechanically or electrically), it is very difficult to bring them into the workforce without several years of training.
3. Provide the Proper Training Materials and Support
In the aforementioned MHI survey, 56 percent of survey participants said that training their workforce to use new technologies is a top priority. Next to hiring people with the right skillset, training is absolutely imperative. Automated systems each have their own nuances and require very specific maintenance procedures. And, without a formal training program, procedures and processes become tribal knowledge, passed down from one employee to the next, while losing some truth along the way.
Take the time to build a comprehensive training program and appoint a champion to lead these efforts. When possible, opt for electronically formatted equipment guides and manuals, so they can be easily stored, indexed and searched by anyone, rather than siloed in file cabinets or in a supervisor's desk.
To help augment your program, don't be afraid to seek help from your vendors. If possible, establish a maintenance contract with your technology/equipment vendors in which your provider periodically visits and inspects your operations, and then makes suggestions for improvement or training/retraining. It is also important to get as many people involved in the implementation from the start. The more people in the know about best practices, maintenance procedures and how the equipment operates from the get-go, the better that knowledge is sustained.
As the talent gap grows larger, and supply chains become more dependent on automation and sophisticated technology, now is the time to take an active role in grooming the next generation of supply chain workers. The future of your company depends on it.