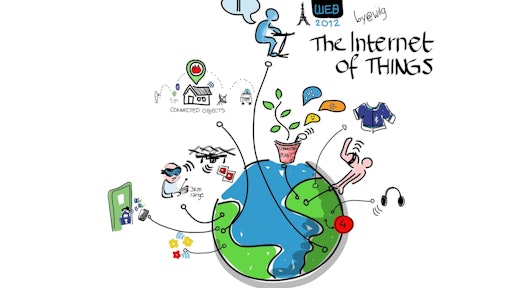 A new report by Research and Markets predicts the sensors market for devices connected by the Internet of Things (IoT) will grow at a CAGR of 26.91 percent during 2016-2022.
The report, "Global Sensors in Internet of Things (IoT) Devices Market, Analysis & Forecast: 2016 to 2022; (Focus on Pressure, Temperature, Light, Chemical, & Motion Sensors; and Applications in Healthcare, Manufacturing, Retail & Transportation)," also projects more than 100 billion IoT connected devices will be installed by 2025, generating a revenue close to $10 trillion.
IoT is an emerging technology that is on the path of rapid developmental growth. Automobiles, goods and services, sensors, consumer durables and industry and utility components, among others, are now aligned with the internet and data analytic capabilities, which is transforming the way people work, live and think.
To read the full original article, please click here.