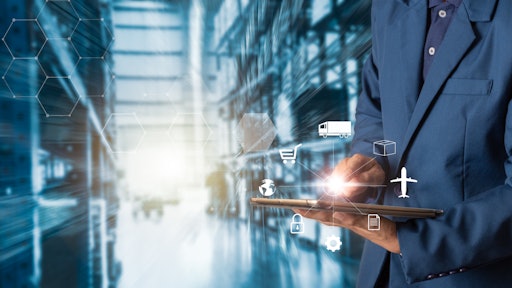 Getty Images
Forerunners Consulting officially launched to the market to help companies across sectors with services including but not limited to supply chain and transportation strategy, system selection and implementation, sourcing, and digital transformation.
"The way we approach supply chain and transportation challenges is both a mindset and a discipline," says Jesse Gates, partner at Forerunners Consulting. "We want our prospects and clients to think critically based on what we can help them achieve. We strive to always provide the best fit solution and develop thorough strategies that encourage tough conversations. Coupled with different analysis and practical roadmaps to execute against, we can uncover and/or define opportunities along the way that they didn't even know existed."
"There is a strong need for supply chain and transportation consulting services that can provide high-value, quality solutions, and quick return on investment, as most businesses are still navigating economic downturns and trying to keep up with the ever-growing list of the latest technology," adds Geoff Milsom, partner at Forerunners Consulting. "Our prospects and customers can be confident that we will not only deliver unique methodologies based on their needs, but clearly define and uncover additional opportunities for growth along the way."
Key takeaways:
Forerunners

provides a more focused approach to reshaping and transforming companies, delivering high-impact solutions and quick return on investment.

Forerunners is made up of top supply chain talent and a deep understanding of market trends and industry best practices, ensuring profitable, measurable, and practical outcomes for any supply chain and transportation operation.

Additional services include deep understanding of available tool sets, data models, and integration techniques; software vendor-agnostic

; a

dvances go-to-market strategies in new (or existing) service offerings

; f

ocuses on short, high-impact engagements to secure targeted strategic outcomes economically

; and takes in c

onsideration of mergers and acquisitions when crafting the strategic roadmap for clients

.