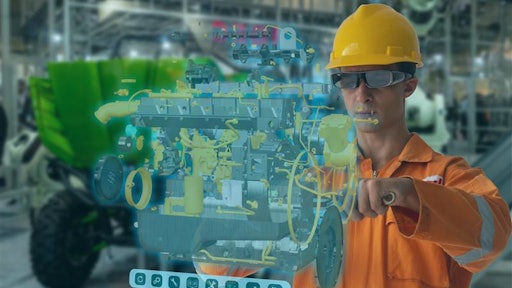 Monopoly919/Adobe Stock
Google's Cloud division announced a big step forward in the supply chain technology sector, with a platform that allows companies to create a digital twin of their supply chains through data from various sources and a dashboard in Google workspace that shows analytics, alerts on critical issues like potential disruptions and offers collaboration. The new endeavor is Google's response to a call for more visibility in the supply chain, as consumers and companies alike flock to this type of technology.
Per PR Newswire:
In 2020, out-of-stock items alone cost the retail industry an estimated $1.14 trillion. The past year-and-a-half of supply chain disruptions related to COVID-19 has further proven the need for more up-to-date insights into operations, inventory levels, and more.

With Supply Chain Twin, companies can bring together data from multiple sources, all while requiring less partner integration time than traditional API-based integration. Some customers have seen a 95% reduction in analytics processing time, with times for some dropping from 2.5 hours down to eight minutes.
"Siloed and incomplete data is limiting the visibility companies have into their supply chains." said Hans Thalbauer, managing director, Supply Chain & Logistics Solutions, Google Cloud. "The Supply Chain Twin enables customers to gain deeper insights into their operations, helping them optimize supply chain functions—from sourcing and planning, to distribution and logistics."