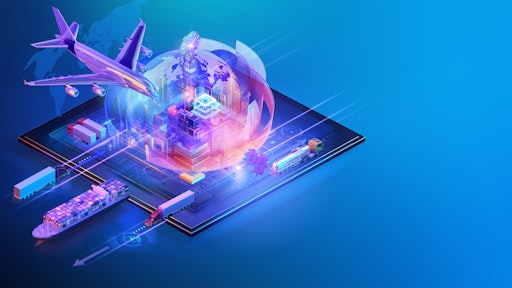 CoronaBorealis/stock/adobe.com
The consumer outlook has recently undergone significant transformations driven by the digital realm, profoundly impacting the way customers shop. The rise of digital partnerships and collaborations between companies has blurred industry boundaries and altered traditional business models. Corporations now offer seamless online purchasing experiences and personalized recommendations driven by AI, ML and data analytics.
The COVID-19 pandemic acted as a catalyst for the digital age, propelling consumers into a new era of shopping habits and preferences. The health crisis, with its restrictions on physical interactions and mobility, accelerated the advancement toward the digital-first experience. Faced with limited options for in-person shopping, consumers turned to e-commerce, online marketplaces and contactless services to fulfill their needs. This seismic change has not only reshaped the retail landscape but also highlighted the pressing need for businesses to embrace the digital and data frontier.
Understanding the supply chain's impact on the consumer landscape is vital, as it plays a key role in data analytics and efficient product delivery. Excess inventory presents a challenge for consumer brands, demanding cost containment, and brand protection. Supply Chain and finance leaders must utilize data analytics to manage surplus inventory and distribute it across channels without compromising brand reputation. Transparent communication with consumers and strategic collaborations with marketing teams are essential for successfully navigating this situation. Through a concentration on consumer preferences and distinct branding, companies can offload excess inventory while ensuring consumer satisfaction and brand integrity.
Customer transparency is at an all-time high due to technological advances, enabling consumers to manage their exposure to brands better. With more tools available, consumers are vigilant about data privacy, fees and overall experience. This has led to increased regulations for consumer brands, requiring compliance and responsible data handling. Legacy brands must swiftly adapt to meet customer expectations, ensuring brand trust throughout the organization. Meeting these challenges is paramount to secure a strong position in the dynamic consumer market.
It has now become imperative for companies to find and hire executives who possess a deep understanding of this landscape and can navigate its intricacies with finesse. These forward-thinking leaders recognize that the digital age is not merely a passing trend, but a fundamental rearrangement in how businesses connect with their customers. They are unafraid to challenge traditional conventions and embrace innovative technologies that enhance the consumer experience.
Adapt or Be Left Behind: Technological Advancements are Here to Stay
According to a recent McKinsey report, while many consumers hold an optimistic outlook for the economy, there is a prevailing sense of caution when it comes to spending. The study reveals that consumer spending has dipped by 3% compared to a year ago, reflecting a more restrained approach. This cautious sentiment is mirrored in the hiring market, as companies remain selective in their recruitment efforts. While there may be a sense of uncertainty, businesses must maintain trust in the market's resilience and recognize the continued need for top talent to navigate these challenging times.
As companies aim to rebound and regain momentum, staying ahead of the curve is no longer a luxury, but a necessity. Executives and professionals who possess a deep understanding of emerging technologies and evolving consumer behaviors will be the driving force behind successful strategies and innovation. Embracing online tools and creating better virtual experiences will be critical for businesses to meet the evolving needs and expectations of consumers.
The widespread adoption of online purchasing and the integration of automated (and intelligent) systems like ChatGPT to facilitate product tracking, delivery and customer service has brought about a significant paradigm shift in how companies approach their staffing strategies. This transformation demands a substantial increase in technology expertise, particularly within the realm of supply chain management. The ability to comprehend and leverage artificial intelligence (AI), analytics and the dynamics of online consumer behavior has become vital for organizations to optimize inventory levels and adapt to changing customer preferences.
When interviewing prospective candidates, we now specifically inquire about their experience with automation, robotics and AI/ML tools, and their familiarity with systems that seamlessly integrate with MRP (Materials Requirements Planning) and ERP (Enterprise Resource Planning) systems. Such technological fluency is necessary to navigate the wealth of data generated by these digital systems and unlock its potential for informed decision-making.
The influx of data necessitates the development of strategies to extract meaningful insights and utilize them to enhance overall business performance. Candidates who demonstrate adaptability and proficiency in data analysis are highly sought-after. They possess the ability to leverage this information to streamline operations and win even in a down market.
How Data Can Influence and Improve Strategic Recruiting
The utilization of data and technology is not limited to executive candidates alone; it is equally crucial for businesses and recruiters. Talent intelligence reports have become invaluable tools, allowing recruiters to utilize data to identify patterns and evaluate the effectiveness of their hiring strategies.