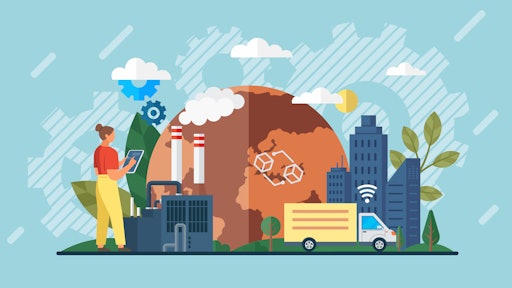 robu_s/stock.adobe.com
The global logistics and supply chain industry gained renewed attention during the pandemic. With the surge in e-commerce revealing capacity constraints and supply chain vulnerabilities, the need for supply chain resilience has become a top priority. This has led to increasing investment in logistics startups, with funding almost doubling in 2021 compared to the previous year.
In a recent report, McKinsey analyzed funding trends in the transport and logistics sector, examining changes in different subsectors. With a sample of over 500 startups and accounting for over $80 billion in funding, the report provides valuable insights into funding over time, by industry, by region and COVID-19 impact.
Key Challenges Faced by Logistics Companies Today
Logistics industry insiders are well aware of the major challenges that businesses in this sector face today. These challenges include poor supply chain management, high costs, environmental damage and poor customer experiences. However, a closer look at the issues reveals several nuanced factors that make these challenges more daunting and complicated than some may realize.
Perhaps the most pressing issue affecting logistics companies today is the shortage of skilled labor and shipping resources. The COVID-19 pandemic has exacerbated this problem significantly, leaving many workers either quarantined or overworked due to the surge in shipments. Moreover, many governments' guidelines, such as China's mandatory quarantine policy for returning cargo crews, further limit the workforce pool. These factors cause delays in shipping containers' unloading and a severe shortage of available trucks to transport goods, ultimately impacting the supply chain all along the way.
Rising freight costs also pose a significant challenge to logistics companies. In some cases, the cost of transporting cargo has skyrocketed by more than 500% than in previous years, primarily driven by the combination of high fuel prices and container shortages. This raises the question of how companies can keep their prices competitive in the face of such steep hikes.
Adding to these complexities, the logistics industry is highly fragmented and requires expert management of multiple teams, services, and networks. The supply chain crisis has exposed just how fragile some of these processes can be, and only a small percentage of companies have proactive supply chain management. To make matters worse, the pandemic has made it difficult for businesses to restore and restructure their logistics networks, costing them time, money and sometimes even customers.
The expectations of today's consumers also present a significant challenge for logistics companies. With more people shopping online, customers are demanding speed and convenience, and they want to know where their products are and when they will arrive. Failing to provide satisfactory customer experiences, such as poor communication or delays in shipping, can lead to negative online reviews or loss of customers entirely.
Transportation costs have increased globally, with a shortage of heavy goods vehicle drivers in Europe and increased freight spending and input costs for logistics players in the U.S. In addition, manual tracking processes using spreadsheets and multiple software decrease productivity and efficiency. Moreover, a lack of visibility in the supply chain can cause issues in the flow of goods, leading to delays and inefficiencies. OEMs often lack an integrated communication channel, further fragmenting the logistics supply chain. Empty miles have long plagued the industry, leading to cost increases and environmental impacts.
According to a 2022 survey, logistics executives worldwide have identified the shortage of skilled workers as the biggest risk facing their industry (71.8%), followed by cybercrime (64.1%) and supply chain disruptions (48.7%). The same risks also topped the list for individual companies, with skilled worker shortage (62.5%), supply chain interruptions (47.5%), and cybercrime (45%) identified as major threats. Political risks (43.6%) and climate change (18%) were also recognized as potential hazards.
Logistics companies often face challenges that require a complex, multi-faceted approach to solve effectively. By implementing a startup approach, enterprises can minimize some of these challenges with more flexible solutions. Industries are actively developing solutions to these problems by using emergent technologies and reliable third-party logistics. To stay competitive, logistics companies can divide larger processes into smaller tasks, which enable them to complete these tasks more quickly than with traditional methods. Businesses must work smarter than ever to maintain their supply chains' integrity while meeting customers' expectations.