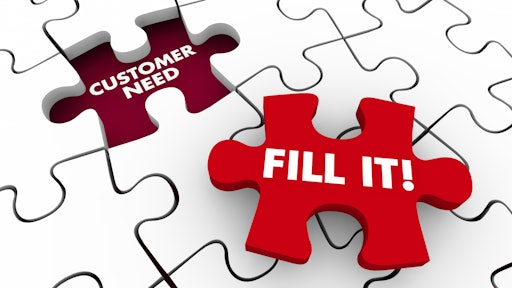 AdobeStock_216758857
At a time when many distributors are receiving and turning around product faster than ever before, it is crucial that retailers and warehouses optimize their inventory to accommodate e-commerce customers. Since the pandemic, consumers – now, more than ever – want the flexibility to shop anywhere, anytime and have their orders delivered to the most convenient location for their schedule, whether at home, in store or through curbside pickup. They also want easy options to return products from home or in the store. These unprecedented customer demands have catalyzed innovation and escalated pre-existing trends within the supply chain and inventory management. In order to keep up, distributors and retailers will need to lean into the following best practices.
1. Consistently review workflows and processes
Inventory operations, processes and workflows need to be clearly defined and reviewed regularly to ensure efficiencies and make adjustments as demands change. This review should include inventory management software and technologies. If technology upgrades are needed, look to integrate hardware devices (mobile, wearables, barcode scanners) to create more organization and reduce costs.
Since the start of the pandemic, distributors have had to get creative in response to e-commerce and retail trends. As pandemic lockdowns forced brick and mortar stores to temporarily close, many retailers turned their traditional stores into fulfillment centers for their online business. Although most in-person retail stores have reopened, the trend toward e-commerce will continue, setting the stage for innovation in inventory management and technology integration. Reviewing warehousing workflows consistently will help retailers proactively identify and take advantage of opportunities to implement cutting edge industry processes.
2. Consider automation
Automation in inventory management gives distributors the ability to streamline workflow-stock counting, operations, purchase orders, fulfillment and shipping. This allows distributors to manage inventory across multiple locations, including adding, deleting and transferring inventory in real time.
Real-time data provides the visibility distributors need to process the waves of consumer orders they receive, as well as manage their capacity. These data systems enable warehouse operators to better utilize their current space and determine if they need to expand for additional capacity. This added space could be used either to carry more inventory or to buffer for potential supply chain issues. The data also provides insight into their labor needs to keep operations flowing effectively. Being able to manage real-time stock levels enables distributors to track inventory levels to make accurate business decisions and maximize scalability by driving faster, smarter and more informed decisions.
A further benefit of automation is that it decreases the risk of human error and increases the accuracy of information as manual entry in inventory spreadsheets often results in inaccuracies. An automated system is able to conduct standard processes with minimal human intervention, effectively reducing human errors.
3. Forecasting and predictive technology
With supply chain constraints becoming more common and disruptive, forecasting and planning is also more important than ever before. Ordinarily, distributors forecast their inventory needs – as well as the needs of their customers – based on demand from previous years and trends in the market. However, the unprecedented events of the past 19 months have demonstrated how difficult forecasting can be. Predictive technology such as artificial intelligence (AI) can assess wider sets of risk factors and data points to help forecast.
To increase the accuracy of forecasting and to ensure all risks are considered, distributors must also remember to include all parties involved. Both retailers and distributors should be forecasting and communicating on how they will address growing demand.
These three avenues for optimizing e-commerce inventory management are the keys to success in today's warehousing landscape. As consumers grow accustomed to shorter delivery times, their expectations will only become more demanding for distributors despite the increase in supply chain disruptions. These trends are expected to continue in 2022 and beyond, and by implementing new technologies now, warehouses can not only keep up, but also get ahead of their competition in the New Year.