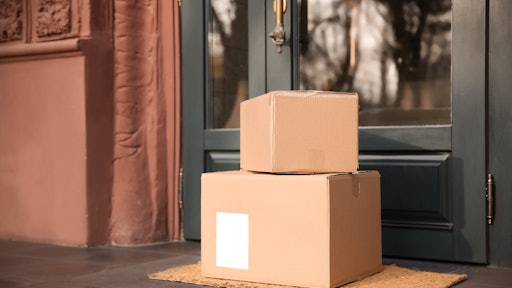 AdobeStock_321471783
One of the undisputed winners of the Coronavirus disease (COVID-19) global pandemic is the e-commerce industry. It experienced a tremendous lift due to the physical lockdowns that have taken place in countries worldwide. As consumers were stranded at home, the e-commerce industry lifted its stature to become the superhero of the moment and fulfill most of the needs of consumers.
As the inoculation in the United States is ramping up speed in 2021, it will be interesting to see how the e-commerce industry will continue capitalizing on its growth momentum. Here are a few major trends in e-commerce worth noting.
Logistics. Since the outbreak of COVID-19, there has been constant pressure on the global logistics supply chain and the shipping industry, in particular, to deliver supplies on time and with minimum interruptions. Just-in-time supply that the global modern economy is heavily reliant on has proved itself to be volatile in times of crisis, as countries, states and local governments constantly change guidelines and regulations due to the COVID-19 challenges. Supply gluts, bottlenecks and price inflation of air freight, container shipping and trucking are projected to continue to trend during 2021 and well into 2022.
An example of how a global logistics bottleneck has recently exacerbated the delicate balance of the sea shipping industry is the massive container ship Ever Given, which got wedged for a few days in the Suez Canal in Egypt, a major global artery for the sea shipping industry. This painful bottleneck created another unexpected disruption in global shipping and caused a global chain reaction of further shipping price inflation, massive logistics rerouting, and the rescheduling of late deliveries worldwide. The container sea shipping industry is now experiencing a severe shortage in space and capacity as the cargo utilization rate was already at a historical all-time high.
E-commerce sellers can expect additional price hikes in transportation costs due to the high demand and the current volatility of the global logistics industry. Higher costs of sourcing and transportation of goods might also lead to a trend of price inflation of consumer products in the near future.
Amazon exits. Amazon FBA (Fulfillment By Amazon) brand aggregators are the rising stars and hottest trend in the e-commerce industry. Also known as roll-up companies, FBA brand aggregators often buy the accounts of Amazon FBA sellers who are profitable and pay a certain yearly multiple of the net earnings of the company.
The major liquidity event of buying an Amazon FBA business by the aggregators provides a tremendous opportunity for e-commerce entrepreneurs to make a successful exit by selling their FBA business for millions of dollars. This reality has changed the paradigm of e-commerce sellers. It is now safe to say that launching an online private label brand that is successful solely based on Amazon is a good business model that can lead to a life-changing exit for aspiring online entrepreneurs. That being said, the competition of finding and buying the best FBA brands is going to greatly intensify, and more institutional money is expected to be shifted towards this piping hot trend.
Innovation. There is an amazing array of entrepreneurs and companies that constantly keep innovating the e-commerce industry. They seem to keep on pushing forward at whopping speed. Innovative solutions help online entrepreneurs set up and operate online retailing businesses. Many companies host online marketplaces that act as an independent online eco-system where consumers can shop for products online. Each platform has its own unique characteristics that every e-commerce seller must adapt to successfully utilize the available opportunity of each marketplace. The challenges that each platform brings, leads to an abundance of innovative solution companies that help e-commerce sellers create and cement their success.
The e-commerce industry has experienced explosive growth during COVID-19. There is an incredible amount of innovation behind the noble effort of the e-commerce industry to offer an endless variety of products at competitive prices to promptly get delivered right to your doorstep. The realms of e-commerce innovation include software, marketing, packaging, logistics, communications and financing.
Competition. As more players are rushing into the gold mine, space simply starts to get more crowded. There are more than 2.5 million estimated sellers on Amazon's U.S. marketplace alone, and over 6 million Amazon sellers worldwide and the number of sellers just keeps rising. This means that to really succeed in this space, an Amazon seller must become a true professional. Many Amazon sellers begin selling on the platform as a side-hustle just so that they can earn some extra income. This reason might justify beginning the Amazon trail, but it is not a good reason to stay and thrive in a terrain that can prove to be harshly cut-throat and unforgiving at times.
The sooner Amazon sellers treat their online business as a business, and not a hobby, the faster they seem to grow, thrive and gain dominance in the space. As mentioned, many of them eventually find a highly successful outcome for all of their hard work in the form of an exit with a great financial upside.
Finance. E-commerce sellers are still being underserved by traditional commercial banks. FinTech companies are entering this void to cash in on the opportunity to fuel the gold rush of e-commerce and its growing share of the retail pie. Through really understanding the profile and financial structure of e-commerce sellers, fintech companies create innovative technologies that quickly assess the risk of underwriting loans for e-commerce sellers, and how to structure any needed collaterals properly in case of default. More funding enables more products to be produced, sourced, and offered online. This is the magic cycle that is e-commerce, which has swept away the world of consumerism right in time for a once-in-a-century global pandemic.
Institutional money from financial giants have already been placed on some online bets by allocating funds into major e-commerce ventures.
Many types of business players are pivoting to get a position in the e-commerce global gold rush at this point, and there are so many parts and pieces to this pie. The next few years are expected to be even more eventful as competition rises, and the stakes are getting higher every day.