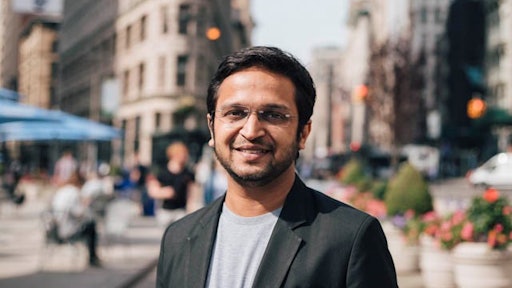 In 2018, holiday shopping e-commerce was projected to increase by 16.2 percent compared to 2017. With sales reaching a potential of $134 billion, at least $120 billion were set to come from e-commerce orders.
Several factors contribute to a record-high e-commerce holiday period. For starters, the online holiday sales increase of 15.5 percent represents the overall U.S. e-commerce industry growth over the last six quarters. Secondly, U.S. consumer confidence is at the highest level it has been in the past 18 years. The Conference Board Consumer Confidence Index, which measures consumer sentiment on current economic conditions and prospects for the next six months, hit 133.4 in August. This is the highest since October 2000 and 11 percent higher than in August 2017.
However, the holiday growth surge comes with challenges. With a sudden spike in demand and customer expectations at an all-time high, the supply chains of the e-commerce players are under pressure like never before. Consumers are increasingly buying their presents online each year. Of U.S. shoppers, 76 percent said they purchased at least 25 percent of their gifts online in the last holiday shopping season as compared to 73 percent of respondents doing the same last year, according to a March 2018 Internet Retailer and Bizrate Insights survey.
The uptick leaves supply chains pressured to meet tighter delivery deadlines. Therefore, online retail players must show more accountability and efficiency in last-mile deliveries. Supply chain managers need to ensure that they adhere to their SLAs and avoid miss-routes to provide on-time deliveries to their customers.
"On-time delivery" has been the buzzword when it comes to e-commerce companies. Previously, companies focused on completing deliveries as fast as possible with an emphasis on Day-Definite Deliveries (DDD), meaning customers were only told on which day they would be receiving their deliveries. Now, the focus has shifted to Time-Definite Deliveries (TDD), in which customers know the exact time they should receive their deliveries. This helps the customer in planning his or her day better, and improves the overall customer experience.
Additional workload causes another pressure point for the season. To cope, companies tend to work on two fronts: 1.) intake additional delivery staff and/or 2.) add extra working hours to the existing delivery employee's day. However, supply chain managers can only guess, based on their experience and intuition, the amount of personnel required and the additional number of deliveries to be completed in the extra hours. Although the estimate is generally accurate, the spike in demand during the holiday season means there is always a good chance of the forecast going awry. In such situations, a shortage of staff can affect delivery times, whereas an overabundance of personnel can lead to extra logistics costs for the company.
Conventionally, companies relied on zip codes (postal system) for order delivery. However, the task can become overwhelming if orders are spread across the zip code region or if one person is given more than one zip code to deliver. To account for this situation and ensure load balancing, companies create their own delivery zones. Working with delivery density, in theory, should ensure fairness and efficiency in last-mile deliveries. However, during the festive season, an uneven distribution or hefty volumes could throw off the usual zones. Therefore, innovative technological solutions like route optimization, can provide dynamic clusters that ensure minimum overlap and guarantees optimum delivery routes.
Modern Artificial Intelligence (AI)-based solutions account for real-life constraints and consider historical data for future projections. These solutions can also help organizations in their decision-making process, such as the number of employees to hire during the holiday season, and the number of extra deliveries that can be done in the additional working hours. The solutions also provide more visibility for the customers by providing them with live tracking links and details of their delivery status, thus increasing customer satisfaction. Exact resource tracking also helps top management in understanding on-ground issues and make better business decisions.
Contemporary decision-making engines in the supply chain use deep learning and AI to provide an automated recommendation on the best-suited vehicle based on traffic, shipment volume and type, vehicle type, stop durations and delivery timings. The algorithms account for new vehicles added during the festive season and provide optimal utilization of the vehicle capacity, cutting the number of vehicles required. Automated package sorting (at both primary and secondary distribution centers) based on delivery location helps in planning smooth delivery sequences, significantly reducing human dependency in the entire process. AI helps generate the most optimized delivery routes for faster deliveries at scale and for significantly less operational cost. Live tracking features for end customers significantly betters their experience.
Perhaps technology's most crucial aspect is felt at the top. Delivery executives are spared great hassle through automated plans and defined routes. The load balancing feature ensures that the delivery executive is never overworked. Modern solutions take into consideration existing riders' preferences to smoothen out the automation of the routing process. Maximum deliveries guarantee increased holiday bonuses to employees who are working on a pay per delivery model.
Also crucial, companies must maintain an accurate inventory database during the holiday season. Retailers guarantee that they can fulfil customer demands thanks to clear visibility into warehouse inventory. When a product sells out, e-commerce companies can immediately update their websites to let customers know. Brands also must consistently monitor how warehouse personnel and technology are performing and should pay close attention to granular metrics like throughput, quality, and supplier performance. This can provide brands with crucial insights enabling them to make changes on the go.
Online retailers and their supply chains face the ultimate test during the holidays. The season's sheer chaos and the need to juggle various tasks increase the likelihood of muddled processes. The right logistics technology can equip e-commerce companies to handle seasonal and promotional fulfillment and distribution, giving them the tools to navigate through the complexities of holiday sales.