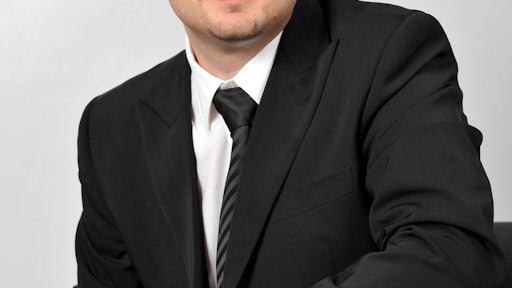 Artificial intelligence has found solid footing in consumer devices and the retail space. Techniques like machine learning and natural language processing can be seen in personal digital assistants like Amazon's Echo and recommendation engines used by Amazon and Netflix.
Now AI is rapidly gaining traction in the commercial space, from customer-facing call centers to back-office applications. It's also reaching into the complex world of supply chain and logistics helping to: automate and streamline various functions, improve shipping times and order fulfillment, reduce costs and bolster profits. When machine learning is applied to inventory and supply and demand, forecasting becomes more accurate, warehouse management is improved by reducing under and overstocking and supplier management is made easier.
All of this means a better return for companies that use AI in the supply chain. According to a survey by BI Intelligence, supply chain and operations is the third most active area for the use of AI, with 42 percent of respondents seeing revenue gains from investments in the technology. Pointing to a McKinsey study, BI Intelligence noted that businesses in multiple industries that adopted a proactive AI strategy for transportation and logistics saw profit margins of more than 5 percent, while those without such a strategy lost money.
There's still room to grow. In the same McKinsey survey, only 21 percent of transportation and logistics companies had deployed AI solutions at scale or in a core part of their businesses. The field is wide open.
What's driving AI in the supply chain?
There is a convergence of forces driving the use of AI, not only in the supply chain but throughout the business world. Computing power continues to grow and become more cost effective, and machine learning algorithms are getting more sophisticated. The amount of data generated, particularly in logistics and supply chain, is skyrocketing. This is important, since it's data fuels the AI machine.
With AI and machine learning, computers can quickly process and analyze these massive amounts of data to find patterns, define context and provide useful information to yield faster and better business decisions. As a result, risks are reduced, forecasting is improved, products are shipped more quickly and SLAs are met. Better shipping routes are found, and order tracking and fulfillment is improved. The end result is more satisfied customers.
While AI in supply chain management is still in the early stages, examples of how it's being used is growing:
An article in the Harvard Business Review found that between 2004 and 2013,

Amazon

saw operational efficiencies improve and revenue jump 10-fold as the company grew the use of machine learning to help reduce fraud and bad debt and improve product delivery and supplier payments.
Splice Machine, which uses machine learning in its big data platform, is partnering with supply chain management technology vendor Intrigo Systems to create applications that will improve customers' abilities to make better predictions in the supply chain.
Logistics firm DHL, in a report written with IBM, outlined multiple AI projects designed to make the company's processes more predictive, automated and proactive. The company developed Resilience360, a cloud-based risk management platform for the supply chain to give organizations greater visibility into such operations as tracking shipments and monitoring events that could threaten supply chain disruptions. Other programs use AI algorithms and machine learning technologies to more accurately predict delays in airfreight and to look at millions of variables from different countries to better manage containerized ocean and airfreight shipment volumes.
"We believe the future of AI in logistics is filled with potential," the DHL states. "As supply chain leaders continue their digital transformation journey, AI will become a bigger and inherent part of day-to-day business, accelerating the path towards a proactive, predictive, automated, and personalized future for logistics."
There are still challenges that need to be met. Data needs to be better managed and easier to access, IT systems need to be updated and investments need to be made. In addition, employees need to be trained in AI and data science, and strategies need to be put in place to handle what happens when automation takes over jobs. Still, the benefits from applying AI and machine learning to SCM will be significant.
Adopting AI and machine learning
As executives begin to bring AI and machine learning into their supply chains, what should they keep in mind? Here are a few things:
Start small. Rather than trying to immediately apply the technologies to the entire supply chain operations, find specific pain points that need to be taken care of by AI capabilities. This can include using supply chain management software to automate processes that are now done manually – like invoicing and procurement – or addressing problems that drive up costs and inefficiencies, such as equipment failures or inventory management. Once those challenges are solved, expand the use of AI into other areas of the supply chain.
Clean up the data. Without good data, AI and machine learning won't help operations. AI-based systems can't think on their own – they need data to crunch. Companies want to ensure the data from their myriad tables and databases is accurate, complete and uniform. It will be coming from a range of systems, including ERP and CRM, so it needs to be tagged correctly. Clean data will mean greater confidence in the results created by the AI systems.
Pick the right vendor. AI is still an emerging technology, even though many vendors now are throwing around the terms "AI" and "machine learning" as easily as they once did "virtualization" and "cloud." Finding the right technology partner is important. Can vendors explain how their products will improve your supply chain operations? Do they have services and support to back up their promises? Can they help identify what needs to be done and what skills are needed? Can they tell you the ROI on using their products? Companies need to do due diligence when picking vendors.
Tailor expectations. AI and machine learning hold a lot of promise to make SCM more efficient and cost-effective, but they aren't cure-alls. Such systems can run through and analyze mountains of data to find patterns, offer greater visibility, provide insights and develop recommendations, but the decisions based on all the information ultimately rests with human beings. Companies need to work closely with vendors to ensure that the technology is being used in ways that will lead to the best outcomes.
We're in the early stages of bringing AI into the supply chain, but already companies are embracing the technology and achieving results. Businesses need to begin their journey down this road, because those who use machine learning, deep learning, natural language processing and similar tools will see improved efficiencies and cost structures, gain greater business insights and be able to make better decisions more quickly. They will get a competitive advantage over those who don't use AI. Executives just want to make sure that they're patient and diligent in planning out the road forward. It's a journey, so take each step as it comes.