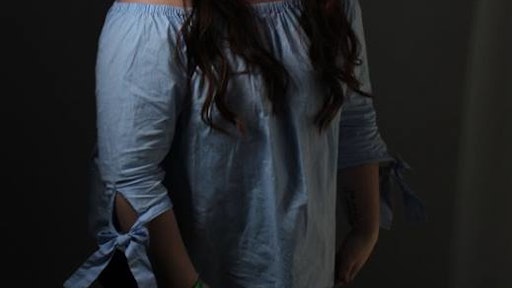 The e-commerce boom has sent both the warehousing and the transportation industry scrambling to keep up. With the driver shortage at an all time high and automation entering the warehouse sector at a quicker rate, it is important to remember the one thing that keeps these two elements of the supply chain working together: the need for human connection.
The trucking industry is currently undergoing a massive driver shortage. According to trucks.com, at the end of 2017 there were 50,000 unfilled driver positions across the US, and experts expect that number to rise close to 175,000 by 2026. While freight companies are struggling to attract and retain drivers, the growth of online shopping is placing a demand on drivers that the industry just isn't able to supply.
"As the economy continues to grow, companies are loosening the strings on inventory build up. So you have more freight to pass through the same number of drivers, if not a fewer number of drivers," says Andrew Lockwood, a senior manager of solutions designs at Kenco.
The trucking industry currently sees themselves in the middle of a supply and demand imbalance. However, that isn't stopping consumers from shopping online and relying on the industry to deliver their package. Lockwood estimates that the longest customers are willing to wait for a package to be delivered is around four days, causing slight disruptions within the supply chain.
"That puts a real strain on the distribution channels because now your consumers are expecting products quicker and quicker," Lockwood explains.
While companies are finally starting to live up to customer expectations, they're all looking toward the same model for inspiration: Amazon.
The e-commerce giant boasts two-day delivery for Prime subscribers and has successfully delivered packages to its customers in a matter of hours in some regions. The company is able to live up to its customers' expectations is by utilizing localized warehouses. Lockwood predicts that most companies have three to four distribution centers in convenient locations of the country. However, Amazon is doubling up the amount of warehouses they have each year in order to reach their customers faster.
Lockwood points out that with localized warehouses optimization, planning process and communication with carriers has to be more streamlined and smarter. Truckers and warehouse workers will have to work more closely together because the consumer touch point is no longer in stores. Gratification is now delayed to the point of shipment, so last-mile delivery is becoming increasingly important. Lockwood explains that drivers are becoming a part of a company's brand, and as their role behind the wheel starts to shift as automation enters, consumers still want a human touch when it comes to deliveries.
Both sectors of the supply chain need to come together to relieve stress from their operations. By having localized or automated warehouses, drivers are able to get the product faster to the customer so that they can have that gratification. Lockwood also notes that some truckers have used apps and websites to rank warehouses on what their experience was like working with them.
"Warehouses that are slow to load get punished over time," says Lockwood. "Transportation carriers have all the leverage now."
While e-commerce has been creating challenges for both warehousing and transportation, relationships made between each sector keeps it remaining intact. In order to be successful, Lockwood explains that it all traces back to visibility, honesty and communication. Warehouses will have to get their products in line and treat drivers with respect, while it's essential for truckers to communicate a plan effectively. Each sector will have to work together in order to have a lucrative supply chain.
"One thing that I have faith in the industry is that it's relationship based. It's still about a human connection. Whether it's the shipper to the customer, whether how the warehouse treats the driver- it's still about that connection," Lockwood says. "Even though the technology may change, and the skill sets and the roles may change, that connectedness has always been there- and probably always will be."