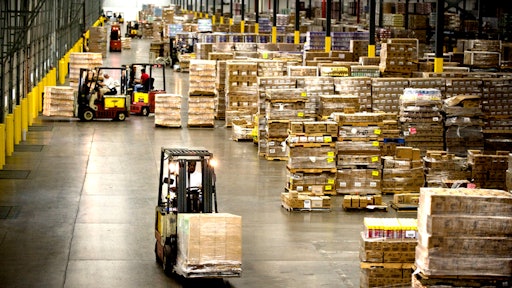 Demand for warehouse space has nearly doubled in the last decade due to the increase of online shopping, BBC reports. Nearly 235 million square-feet of warehouse space has been leased or purchased between 2007 and March 2018, with 60 percent of the space being used by retailers. Research from CBRE found that just ten years ago retailers only accounted for a third of the space.
The East Midlands in UK is cashing in on warehouse opportunities, BBC reports. The region has major highways and rail connections that run through major cities and can reach 90 percent of the population in England and Wales within four hours.
According to BBC, DHL Express has also invested more than $150 million in the East Midlands, making it its biggest UK operation. Around 900 staff work to process all packages and parcels for international businesses.
Currently, the East Midlands Gateway is seeing construction for 11 units that include Amazon, Shop Direct and Nestle. BBC reports that its position is due to combined forces of new freight railway lines and the shift in focus by the East Midlands Airport, which is now handling as much freight as pasengers.