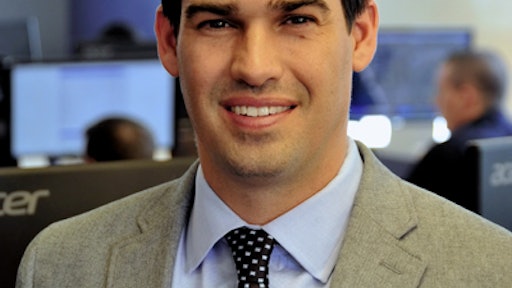 For decades, Web-service application program interfaces (APIs) have transformed industries, acting as the building blocks for the most dynamic, cloud software-as-a-service (SaaS) applications of today by allowing data to be transmitted from one system to another in nanoseconds.
The supply chain is primed to be the next industry that catches on. Just as APIs revolutionized other industries, they already started to enable faster, more efficient, and more data-driven supply chains and transportation networks. It's not a matter of if, but when, APIs will reach critical mass in this sector.
APIs Defined
APIs are today's unsung technology heroes and the cornerstone of the most innovative, on-demand software applications like Kayak.com, Google Maps, Uber and Square (mobile payments).
APIs hold the ability to completely overhaul the supply chain technology landscape, making way for unprecedented speed and scalability. The connectivity layer created by APIs enables devices to speak to one another in real time, setting the stage for modern technology concepts like the Internet of Things (IoT). APIs are the fastest, most seamless way to access data and make informed decisions in the supply chain. They are virtually frictionless, unlike electronic data interchange (EDI).
The Evolving Technology Landscape
Today, we estimate that 90 percent of the global supply chain relies on legacy EDI models to connect and share critical freight data and other information with their supply chain partners. In fact, many of today's solution providers who boast real-time visibility run pipelines powered by slow, one-way EDI connections. There's nothing real time about it.
Outdated EDI technology has been around since the 1970s. Somehow, 45 years later, EDI technology is still a de facto, entrenched means of communication in our supply chain management systems. Supply chains cannot afford to rely on this default legacy technology any longer. TechCrunch recently reported that, since 2000, 52 percent of the Fortune 500 went bankrupt, merged or fell off the list because they didn't keep up with the ever-changing technology landscape. This makes it clear that API connectivity is becoming the de facto way for businesses to increase their value by providing immediate and real-time access to data.
On-demand delivery services like Amazon Prime and the advent of omnichannel buyers put more pressure than ever on supply chains to become streamlined and efficient. Transportation and supply chain companies will be driven to make these changes sooner rather than later. Supply chains simply can't keep up with today's ever-evolving consumer demands without APIs.
Prepping for the Inevitable Shift, Part 1: Deciding What
According to a recent report penned by two supply chain and logistics Ph.D.s, most transportation companies are reluctant to move away from legacy systems simply because no one wants to be the first to change. Transportation and supply chain companies are also dragging their feet due to concerns over excessive time and money spent on implementing a new system, and a general feeling of distrust for new technologies.
If that's you, you're not alone. But, hopefully, those concerns can be put to rest.
Overall, the integration of modern Web services is less costly and more simple than EDI. We're talking days compared to months. Additionally, these easy-to-deploy solutions do not require expensive and complicated ongoing translation services or maintenance. That's because, unlike EDI, which defines what you can communicate about, APIs simply define how you communicate. This ensures that data is not only relevant to your business, but also structured through the same universal transport mechanism. Alternatively, EDIs require high operational costs for day-to-day maintenance, troubleshooting and translating.
Leveraging modern Web service connectivity is critical in keeping up with the pace of a world that demands not only speed and agility, but also a deep level of visibility. Global commerce does not slow down, and those who can't keep up and scale will lose. Only through the efficient use of APIs can supply chains function at the real-time pace needed to thrive.
Prepping for the Inevitable Shift, Part 2: Deciding How
The question then becomes: What is the most efficient way to capture and maintain the hundreds of thousands of API integrations that enable true end-to-end supply chain connectivity?
Businesses are dynamic, and connectivity systems need to adapt and scale with your company. However, growth results in more API integrations. More integrations mean that your many-to-many infrastructure increases in complexity and becomes tangled, as application requirements are likely to change as well.
The most cost-effective, scalable, and easy-to-implement and manage solution is buying or subscribing to a SaaS integration platform, avoiding a full rip and replace. Accessing a third-party solution adds limited capital expense, while allowing IT teams to boost productivity, focus internal resources (both people and budget) on more critical projects, lower maintenance costs relating to scale and react faster to rapidly changing technology strategies. Ultimately, with a leased solution, your business has the flexibility to easily see the continued benefits of API connectivity.
The Time to Make the Switch is Now
The demand for a more efficient supply chain will only increase as the global commerce industry continues to boom. Transportation companies should re-evaluate their fears about switching over from the outdated EDI system, and consider buying or subscribing to a SaaS integration platform. Converting to an API system is the only way for supply chain and technology companies to remain a competitive player in today's market.