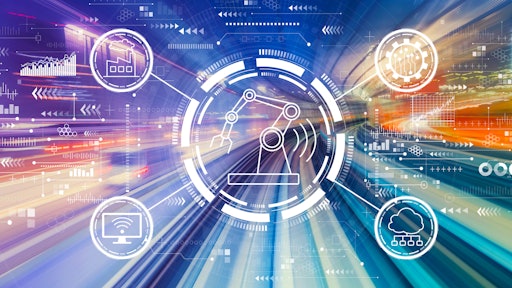 tierney/adobe.stock.com
As we head into yet another year facing supply chain disruptions, the warehouses and distribution centers are continuing to struggle with staffing and retention. The Körber Supply Chain Benchmarking Report 2022 found that only 37% of supply chain professionals have an adequate number of employees.
This labor shortage extends across many industries. Consider for a moment the current state of unemployment in the United States is at 3.4%, representing historically low unemployment rates which translates to approximately 5.7 million unemployed people. Labor data also shows roughly 7 million open jobs in the United States during this same time frame. There is an excess of over 1 million available jobs compared to the number of unemployed people looking to fill these jobs.
Addressing these inadequacies is more than just a numbers game, employee engagement and retention are paramount to stabilizing the operations at the very heart of the supply chain. Equipping warehouse associates with the right tools and technology, such as gamification, artificial intelligence and voice-picking systems will enable them to work as efficiently as possible while enhancing their daily work environment.
Futureproof your Supply Chain with Autonomous Robots
Technology is the great enabler of more efficient supply chain operations. Companies need to address the gaps in their infrastructure and accelerate their migration to automation and artificial intelligence or risk being left behind.
The real value of technology within a warehouse is that it augments people's abilities and helps them to do their jobs better and more safely. A M14 Intelligence report estimated that only 5% of warehouses had robotics and automation driven processes as of June 2021, but the 2022 MHI Annual Industry Report predicts this to grow by around 50%, leading to 2030.
One solution is Autonomous Mobile Robots (AMR) technology which can be deployed in weeks without reconfiguring your infrastructure or disrupting your workflows. These robots supplement the labor force by taking on the movement-related elements of the picking process. The robots move autonomously throughout the pick area in the warehouse, taking on movement-related activities while reducing the travel requirements of the pickers. With the multi-bot approach, a robot fleet travels throughout the warehouse and meets pickers at pick locations. Since these robots are not tied to human pickers, they can optimize their travel paths to each pick location and workers can pick faster since they don't spend unproductive time walking. In this way the robots are not tethered to human pickers and vice versa. The human pickers also don't have the orders and no formal relationship, any picker can pick any robot at any location.
This helps in scaling for peak because the lead time to bring in and train temporary staff is reduced as they will no longer require weeks to get up to speed. With AMR they can be trained in an hour. Additionally, with a Robot-as-a-Service (RaaS) approach additional robots can be added to the fleet on demand to increase capacity.
Embracing Automation and Robotics within the Supply Chain
As the supply chain environment rapidly evolves, automation should be the top agenda item for global logistics leaders. A growing shortage of labor, an explosion in demand from online retailers and an increase in industrial property rises have combined to make the transportation-and-warehousing industry the sector with the third-highest automation potential.
The narrative is often about robots and automation taking jobs when in reality it is the robots that take tasks. We often hear that "the most important asset in any operation is the people," which is true. People can do so many things that machines are incapable of and will forever remain incapable of. Robots and automation are being deployed to take on specific tasks. There is yet to be an automation technology or robot that can replace all of the unique skills of human beings. Robots are tools designed to perform specific tasks and free up the time of humans within processes to focus on other things or augment human performance.
Organizations planning for peak 2023 must be acutely aware of the risks of relying purely on human labor to scale up capacity. Before 2020, scaling with human labor was already a challenge and with a smaller talent pool and those available coming at a premium price. More is needed to scale up to meet short-term bursts in demand by throwing labor at the problem because available labor will not be enough and it will not be the most efficient solution. Instead, organizations should look at the opportunity to invest in flexible automation technology that can scale on demand to increase capacity to support these short bursts of demand by increasing the productivity of the existing base of labor and adding in a smaller set of short-term temporary work.
There is still much work to be done to understand the correlation between the increased use of automation and robotic technology and the job landscape. Adopting technology today will significantly improve productivity and efficiency while reducing labor costs and increasing the resilience of supply chains.