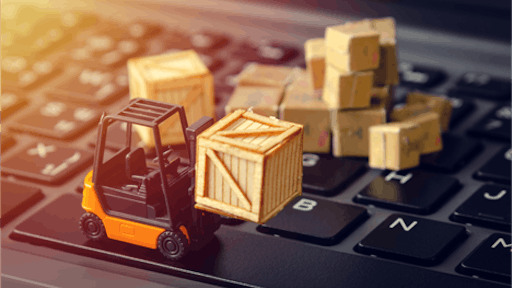 Amconsoft stock
Throughout the pandemic and the resulting supply chain crisis, retailers have experienced a series of challenges; shipping delays, surging costs and rising demand continue to affect e-commerce business operations. Even for businesses who have fared well despite the global crisis, growth can still bring pitfalls as business logistics struggle to keep pace with order volumes. Automation has become an essential tool e-commerce businesses should embrace, especially as their operations scale and become more complex. Automating processes can reduce the risk of human error and save time and money, from the moment they list a product to the moment it ships it out. Automation is also key to being able to deliver on customer expectations, like next-day delivery, even as order volumes increase.
Automation in product listings
Product listings are arguably the most important reason an e-commerce business should invest in automation tools. Using automation to list the products that are available and identify those that aren't as out of stock can prevent customers from accidentally purchasing something that is unavailable. Automated messages such as "selling fast" or "only four left" can notify customers of a product's availability, and simultaneously, motivate them to complete their purchase.
Listings can also be individualized to target specific channels or audiences. Automation can allow carefully-crafted versions to be offered for each type of site or app. Pricing can also be tailored to channels to balance supply and demand in different environments or to run promotions on a single product.
Listing automation tools also unlock the ability to sell the same SKUs in multiple ways. With these tools, sellers can create virtual kits and bundles attached to individual products, simultaneously selling an infinite number of combinations without running the risk of overselling any one item or combination thereof.
Automation can also help group listings so similar or complementary purchases are linked together in the system. If a product is typically purchased with another, or as an alternative to one, the system will understand the impact of a sale and can notify the retailer of increased demand in a category so they can prepare and stock up. Automating this process can enable retailers to be proactive and dynamic with their listings and customer communications.
Automation in order management
Growth-focused retailers will benefit from automating the ordering process, as sophisticated software is needed to determine workflow rules throughout the process. Connecting sales with warehouse inventory and projected stock levels can make the ordering process efficient and cost-effective. While humans would be prone to making mistakes, accounting for 46% of leading warehouse problems, software can prevent them. Automation can help ensure orders with items from multiple warehouses or specific shipping rules are fulfilled correctly, reducing manual labor/repetitive tasks and eliminating the risk of human error. It can also pause orders in the event the nearest center does not have all the items required or if something is out of stock. The order can then be fulfilled from a location that has all the correct items or resume as soon as everything is in stock.
Keeping track of an order through automation is also a crucial part of communicating updates with customers. The ability to track order progress and send notifications to the customer provides transparency and reduces any dissatisfaction with potential delays. Being able to pinpoint trouble or delay areas in an order's trip can improve customer service efficiency if there is an issue that needs to be resolved.
Managing inventory levels
Running a successful e-commerce business relies on the organization having the tools to order the right stock, in the right quantity, at the right time. Automation software can give a business real-time overviews of orders compared to stock levels and can then receive automated alerts when they need to restock. Understanding geographical demand for specific goods is also essential. Orders need to have stock sent to the correct warehouse locations so that the items are where demand is likely to be highest.
Software can analyze sales patterns and in turn anticipate demand, especially seasonal items that have a short-lived spike in sales. Automation of inventory will allow sales and stock levels to be maintained at optimum levels, which would be too complex to do without software. It can also create orders when stock reaches a certain level or a specific event or season is approaching. Automating inventory processes is financially beneficial to any business. Worldwide, retailers have lost an estimated $1.1 trillion to inventory distortion.
Automation in shipping
Picking and packing orders and dispatching them is highly intensive and error-prone labor. Retailers can use automation software to create shipping manifests and apply specific shipping rules, as well as select the most appropriate delivery partner for an order. Setting rules so the right decisions are made on order fulfillments removes human error and expensive manual processes while saving time. By replacing manual processes with automation, retailers have saved 9.2 million hours of time.
It's impossible for e-commerce organizations to grow and scale operations while hanging on to manual processes (and meet the rising expectations of consumers). Retailers need to automate processes to ensure their sales are matched to stock levels, and that their workflows and customer services are efficient. Automation tools not only simplify processes, but they also allow businesses to grow and take control of their retail operations. By investing in a platform that will provide a centralized hub to integrate all logistics processes, retailers will have a key asset to help build their brand, create a solid customer base and meet their bottom line.