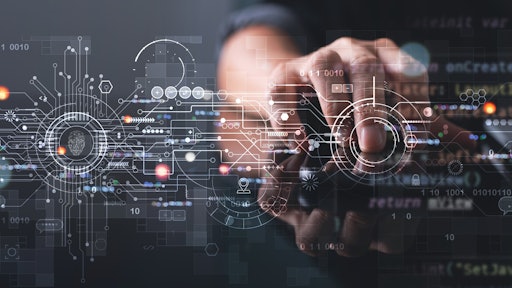 Tippapatt
Sebastian Junger's 2001 bestseller, "The Perfect Storm," describes an extreme weather event created by a rare combination of circumstances: warm air from a low-pressure system meeting cool and dry air from a high-pressure system and mixing with tropical moisture from an existing tropical storm. Taken alone, each of these would have been manageable, but combined the results were devastating.
While the consequences may not be as immediately dire, the entire C-Suite is now facing its own perfect storm of challenging economic factors. Inflation in raw materials pricing, relatively inelastic demand, interest rate increases from the fed, factories only just starting to return to pre-pandemic capacity levels and shipping costs finally coming down to 2019 levels after more than two years have all combined to put even the most seasoned executives to the test.
Those who survived this economic storm—especially those in the industrial products, consumer products and retail industries—are putting their hard-won learnings to good use, reconfiguring and enabling their supply chains through the implementation of existing and emerging technologies. Done correctly, this can drive competitive advantage for companies through dramatic cost reductions and build resilience against future challenges.
Below, we dissect some technology-enabled supply chain best practices that CXOs can leverage for improved profitability and cash positions.
Supply Base
Reconfiguration: Leading companies are bringing their supply base closer to their ultimate marketplace, reducing lead times and travel distance from the location of consumption. Companies have realized over the last 30+ months that the longer the supply line, the more variables that must be hedged against – including local labor, port labor, transport mode, strikes, currency fluctuations and geo-political unreliability.
Technology Enablement: By utilizing public marketplace sourcing solutions like Coupa and iValua to digitize their source-to-pay processes, companies can drive agility and build resilience against disruptions. This types of solution can enable sourcing options with mechanisms to systematically optimize payment terms, support spend analytics-driven RFP processes and reverse auctions and share demand forecasts from point of sales systems (POS) throughout the supply chain to minimize the bullwhip effect.
Potential Benefit: Companies can reduce dependence on international events, build an agile supply chain, reduce their overall costs by up to 12% and reduce cash tied up in raw material inventory.
Demand and Supply Planning
Reconfiguration: Demand planners are realizing that predictions based on historical data no longer cut it. Instead, account level planning in near real-time—based on zip code-level event identifiers for B2C businesses or key account identifiers for B2B companies—is becoming critical to successfully develop supply plans, manage inventory and right-size staffing for services.
Technology Enablement: Companies are using advanced planning solutions, such as Blue Yonder, E2Open, and SAP IBP, that utilize Machine Learning (ML) and Artificial Intelligence (AI) alongside public database feeds to modulate demand predictions in real time. They can also implement supply planning solutions that take systematic real-time feeds from supplier and customer systems to make inventory and staffing decisions, taking the regular monthly lag out of the entire demand and supply planning process.
Potential Benefit: Companies can reduce inventory by up to 75%—releasing significant cash for investments in capital projects and reducing obsolescence by up to 75% and stock-outs by up to 20 percentage points—preventing lost sales.
Manufacturing Strategy
Reconfiguration: Company leaders are taking a hard look at make vs. buy decisions based on end-to-end disruption risk, labor/logistical needs, and total landed cost of products and/or services. They are also evaluating manufacturing networks and locations by their dependence on natural and human-generated events such as pandemics, geo-political instability, labor costs, raw material availability and proximity to the final marketplace.
Technology Enablement: Adoption of the Industrial Internet of Things (IIoT) has accelerated exponentially over the last 30 months, and companies are using cheaper Wi-Fi enabled sensors and control systems to make real-time manufacturing and supply chain operations information available on mobile devices. In addition, ML and AI are using this information to further enable the decision-making process and optimize plant loading, production, location, capacity planning and inventory management.
Potential Benefit: Companies can reduce operating costs by up to 45% and release up to 75% of their cash tied in inventory.
Warehousing and Distribution Network
Reconfiguration: A more information-based approach is reshaping lean operations with inventory calculations not just based on push or pull principles. Companies are continuously observing and tracking key supply chain risk factors to make decisions on warehouse location and size. They are also systematically looking at postponement of product/service customization to reduce overall inventory and space requirements and leaning on linear optimizers to optimize warehouse network and usage in real-time as opposed to performing a "one-and-done" warehouse network configuration optimization.
Technology Enablement: Warehouse network optimization software, such as Coupa's Llamasoft, with AI capabilities enables companies to optimize warehouse operations. With advances in robotics and a reduction in the cost of versatile robots, companies are deploying robotics to reduce dependence on labor availability and leveraging IIoT to make decisions based on real-time supply chain information.
Potential Benefit: Companies can reduce warehousing labor costs by 20-45%, reduce working capital tied in inventory by up to 80%, and increase fill rates by up to 20 percentage points.
Almost all companies across all sectors will have a renewed focus on EBITDA enhancement and improving their cash position in 2023. This is especially true for private equity-backed businesses whose investors will see increased hold periods and reduced deal flow as access to capital becomes more expensive with rising interest rates. Forward-looking CXOs will need to put their learnings from the last 30 months to good use and grab the opportunity to invest in dramatically re-engineered supply chains to drive overall value to customers and improve the bottom line.
Opinions vary on whether we have passed through the eye of this perfect storm or if the worst is still to come. The good news for the C-Suite is that advanced technologies such as AI, ML and IIoT are delivering on the promise of deep analysis informed by real-time data to increase efficiency and will help companies successfully navigate the rough seas and storms to come.