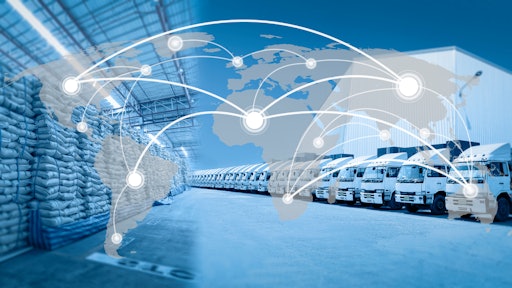 kamonrat/stock.adobe.com
Consumer packaged goods (CPG) companies have long supply chains, from sourcing to production and distribution. The CPG industry also is under constant pressure to adapt and operate on thinner margins than any other industry. Effective and accurate demand planning is not just an option anymore but an unavoidable norm.
If your CPG company plans inaccurately for future demand, you know the consequences. Higher costs from excess inventory, on the one hand; stockouts, on the other, indicating a failure to meet customer expectations. Getting demand wrong can also lead competitors to undercut you on bulk-purchase pricing. But successful demand planning is no small feat. Data is inconsistently available and the entire cross-functional process, which includes not only statistical forecasting but also promotion and inventory life-cycle management, can incur high costs. Maybe it's time for the CPG industry to reimagine demand-planning, along with related capabilities and processes.
Inconsistent Data, Diffuse Platforms, Sub-part Solutions
Let's consider three of the largest roadblocks to effective and accurate demand planning in the CPG industry. The first problem is inconsistent and unorganized source data, which hampers inventory allocation. Then there is the mismanaged data, which is related to platform diffusion. Finally, existing partial solutions are not up to the challenge.
Data is often received in varying sizes and formats from distributors, retailers and third-party data consolidators. With disorganization comes the challenge of integrating datasets into the master database to help companies forecast how much inventory will sell at various locations based on seasonal trends, recurring events and any unexpected disruptions. A lack of proper data makes supply chains and sales processes less efficient.
With multiple, diffuse platforms, CPG companies have trouble synchronizing data into a single pane window, which would allow for gleaning insights and recommending actions for better sales opportunities and planning. A higher percentage of questionable data quality makes it harder to plan for new sales opportunities.
Even absent a global crisis, the CPG industry needs to adapt to the ever-changing environment and evolving customer demands. And while the local market and third-party data consolidators have independent data capture and insight solutions, these solutions are inadequate. They are expensive, solve only a part of the problem and don't provide CPG companies with a clear picture. Eventually, data inconsistency, platform fragmentation and sub-par solutions add more complexity to the supply chain and its ability to adapt to unexpected disruption.
Data acquisition for end-to-end demand-planning
Modern enterprises deal with multiple data formats and highly contextual data connections. Real-time insights can originate from distributors retailers and consolidators, including data about inventory, retail execution and retailer POS across multiple formats such as messages, SMS, email and spreadsheets. Now, gleaning those insights is no longer such a challenge. This entire spectrum of your data can be made securely available on the cloud with a single pane view of insights for demand-planning, statistical forecasting, promotion and inventory life-cycle management.
Get Ahead of the Curve
Real-time data visibility is a must for CPG brands to grow faster and carry out effective demand-planning. Having a data acquisition model is an absolute prerequisite. The availability of consistent data and the power of the cloud means robust demand planning with a reliable tool to drive value for CPG companies, retailers and other elements of the supply chain. More efficient and accurate demand-planning systems will reduce your operating expenditures, help you ride out any potential disruptions and lead you to new business opportunities.