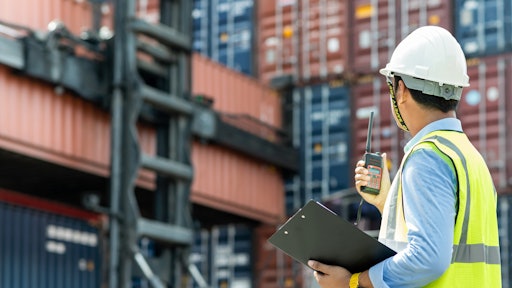 weerasak/stock.adobe.com
My last article covered the importance of mapping out and getting to grips with your existing technology and data, and then setting out your proposed future 'to-be' processes, as you build your business case for investing in your source to pay systems. This article will look at the process of identifying the must-have's for your future processes, mapping out what the new system will look like, and then designing an achievable road-map for implementing the new system.
How to identify the technology that will deliver what you are looking for
Let's start with the facts. Technology sales reps are usually well trained and good at their jobs. The good ones will try to understand your needs and generally match their technology to how that need can be solved. If they can, they will 'lead' you down a buying journey; advising you that the scope and functionality that you are looking for matches the return on investment their customers typically see. The big issue with this process is that sales guys don't really understand the unique processes and people involved in your current S2P system. They will try to sell you any many add-ons as they can, and they will rarely understand exactly what you are looking for.
My team and I have spoken to several businesses, who felt that they were 'led' by the technology provider and told what functionality and scope they required, which meant they landed with technology or modules they didn't end up using, or solutions that didn't deliver the results they were expecting. In some cases, the new technology could end up breaking a process that was working well.
If you've followed our process this far, this bit is straightforward. If you are armed with a deep understanding of your existing processes and can identify the pain points your key internal and external stakeholders have identified, you will have a good idea of the type of user experience you need to deliver to ensure you achieve the adoption rates needed to provide a return on your investment.
If you combine that knowledge with the insights you gained from your future process mapping, you should have a detailed understanding of the functionality that your future technology needs to drive your new processes and systems. As a final step, you can overlay your current technology and data needs to ensure that it all fits together. This will give you a detailed list of requirements that you can start to prioritize using the MoSCoW method.
This is when you should go out the market for a technology platform and speak to sales reps. Not before. If you have everything mapped out, you will be able to conduct a fair and transparent procurement event, driven by your prioritized list of requirements.
Going through this process creates a far more predictable implementation result, and you can be confident that the technology requirements you are putting to the market accurately represent what your business really needs.
If you get the procurement process right up to this point, you are more likely to invest in a process that has been designed specifically to deliver the return on investment that you've outlined, and your business partners and decision makers will be able to confidently make the right technology decision to drive value for money.
Designing a realistic transformation roadmap
A common mistake that many businesses make is designing the roadmap for their finance and procurement transformation project that has been dictated by project budgets and the pressure to deliver ROI; or their technology provider determining what gets implemented and when.
This kind of approach leads to rushed decision making and failed implementations. Unfortunately, an attitude of 'the sooner we get the new technology in, the sooner we will see a return on our investment' rarely works. This isn't to say that agile and waterfall project management methodologies don't work, but a big bang approach typically won't align with your organization's appetite and capacity for change.
Your people and external suppliers are not prepared for the new processes and adoption rates suffer, key processes will be disrupted, ROI will be much slower than you anticipated, and the project will be seen as a failure.
If you have followed this process to this point, you should be armed with some very powerful insights:
The key pain points in the process

The automation and process efficiencies that will delight users

T

he user experience that is needed to drive greater user adoption

T

he key levers that will drive a return on investment

Any quick wins

The cultural and team factors that might impact your ability to change processes effectively
This insight needs to remain front and center when you are designing your transformation roadmap. You need to focus on the gaps between your current and future processes and look at how to build momentum for the transformation, both from a user and financial return on investment perspective.
If your roadmap is based on those key points, it will give you invaluable control and you can minimize any disruption. If you can implement a phased approach to your transformation, it will enable internal and external stakeholders to see the benefits of any changes early on, which, in turn, builds momentum and their support for any further changes. Your ROI is tracked and achieved in the timeframes you've planned for.
The next article in this series will look at the important steps of building your bottom-up value driven business case, and then assessing your implementation against that business case and correcting any issues.
CLICK HERE to read Part 1 and CLICK HERE to read Part 2 of this series.