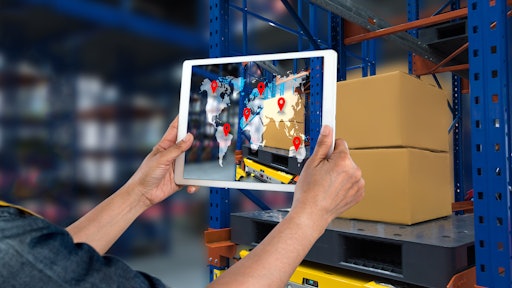 zapp2photo/stock.adobe.com
Supply chains around the world are breathing a cautious sigh of relief. It appears the worst of the supply chain disruptions that began during the COVID-19 pandemic are easing. You can trace progress back to supply chain decision-makers innovating their way out of the crisis and adapting processes to product and labor shortages and other challenges. Suppliers are more strategic about the ports they're shipping to, which has decreased port congestion and delays. Supply chain partners are also collaborating more closely to forecast lead times and control costs, for instance, sharing the costs of air freight for rush shipments rather than bearing the costs alone. As stakeholders found ways to overcome challenges, they learned that solutions had one thing in common: Technology is the key to greater efficiency and collaboration.
Where to begin with automation
Automating processes results in undeniable benefits for supply chains. Automation increases productivity, allowing employees to focus on their primary tasks rather than on paper records and low-value, repetitive work. Additionally, automating processes makes them more efficient and saves time, easing pressures created by the labor shortage and reducing costs. Automating data collection, labeling, and palletizing goods can also improve accuracy, eliminating rework and interruptions. Furthermore, automated processes are consistent, resulting in compliant outcomes and experiences that routinely meet customer expectations.
Transportation, logistics and warehouse decision-makers see a clear first step when automating the supply chain. According to Zebra's Warehousing Vision Study, 77 percent of respondents believe creating a connected workforce is the onramp to automation. With connected devices, employees in the warehouse or on the dock, those transporting materials, and those receiving goods can quickly scan shipments to collect data, enabling real-time tracking and visibility.
Touchscreens are the optimal interface for virtually every use case, from accessing warehouse work orders and shipping products to consumers using kiosks when picking up online orders. Using touchscreens is intuitive, making training easier and enabling employees to work quickly and accurately. Many employees who use smartphones and mobile devices in their daily lives and want that familiar way to work when doing their jobs also prefer touchscreens.
Creating transparency and collaboration
Technology also helps supply chains break down data silos, improve visibility, and make smart decisions. Supply chain partners enable integration with their systems to share information for data-based decisions. Before the pandemic, players throughout the supply chain primarily focused on shipping information from tier 1 and 2 suppliers. Now, however, they're looking deeper into when raw materials arrive at a manufacturer and estimated lead times from tier 3 and 4 suppliers as well as tier 1 and 2, so they can make the best decisions for their businesses and their customers.
Additionally, supply chain partners use artificial intelligence (AI) to leverage historical and real-time data in predictive analytics to more accurately forecast shipments based on supply and demand, costs, time of year, and other factors.
Supply chain disruption will end, but the need for efficient operations won't
If trends continue, supply chain challenges will ease, and the flow of goods will become more even over the next few years. However, operations will never return to their 2019 state. The pandemic was the catalyst that initiated long-overdue change, but the resulting evolution not only helped organizations through supply chain disruptions. It also raised efficiency and the ability to control costs that make supply chain partners more competitive.
Organizations that have adapted weathered a historic storm. Still, they also found ways to improve operational efficiency, control costs, and ensure customer satisfaction, solidifying technology's place in successful supply chain operations moving forward.