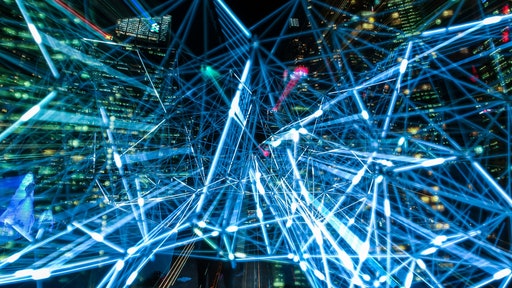 Pexels
While survival during the new Coronavirus disease (COVID-19) outbreak is the short-term necessity, the long-term goal is to thrive in the "New Normal," regardless what the post COVID-19 era may look like.
COVID-19 threatens to wipe out the result of years of hard work put into supply chain planning. Supply chain processes that were running smoothly and effectively just months ago, now require reengineering – and in some areas, significantly. The biggest challenge during a crisis has been the high level of uncertainty. This pandemic has taught us a hard lesson—keeping supply chains safe is as important as keeping them lean.
But, that's walking a fine line. While buffers may keep you safe, too many redundancies put you out of business before the next crisis arrives.
Companies need high-performance supply chains that are cost-effective, flexible to scale up or down, and agile to respond swiftly to shocks.
The New Normal in supply chain and logistics
In BCI's 2018 report, 56% of respondents said that they had suffered a supply chain disruption during the past 12 months. Therefore, COVID-19 outbreak has only added an additional layer of uncertainty and exposed supply chains to a new reality which many expect to accept – at least to a certain extent – as the new normal.
What can be expected going forward for the world of supply chains?
o Employees will fear infection and companies are taking measures to redesign work in a way that make workplaces safe. Remote working has become a big topic—30% of U.S. workers or 41.6 million people can work remotely if aided with the right tools and technology.
o Demand will be highly volatile. People will continue to stockpile essentials, like sanitizers, soap and toilet paper. As many of the products have a long expiration dates, expect a steep fall after the short-term sharp increase in demand, causing supply challenges and surplus storage needs. According to a study from IHL Group, retailers may miss out on nearly $1 trillion in sales due to lack of shelf stock.
o The supply chain partner landscape is shifting. Some existing partners are shuttering, new partners emerging. New modes like drone deliveries are getting traction. Quick supplier assessments and 24/7 supplier monitoring are the new supply chain management standard.
o Consumption patterns are trending toward omni-channel solutions. Online services, particularly ecommerce, are the winners of the current crisis. The partner ecosystem needs to be re-organized creating demand for new shipping lanes and new service level agreements (SLAs).
In short, high volatility, supplier shifts, demand changes and a high level of uncertainty are all factors expected to persist in the post-COVID-19 era. So, how can we turn this into an advantage?
3 new opportunities to gain competitive advantage
Today's decisions will have long-term ramifications on the performance of a supply chain, and thereby the success of a business. How can companies leverage the necessities of today for long-term benefits? Three focus areas stick out where the changes made to manage the current crisis today will durably improve supply chain performance.
1. Embrace a remote working culture with technology
During COVID-19, the safest mode of work is from home. With technology, at least a part of the workforce can continue to work during the crisis.
Just like the internet made it happen for the software industry, the Internet of Things (IoT) can make it happen for logistics and supply chain. With connected computing devices, mechanical and digital machines generate and transfer location and condition data over networks without human intervention in the chain of custody.
While not every job can be performed by machines, it is becoming increasingly feasible to automate repetitive work processes with technologies like artificial intelligence (AI) and robotic process automation (RPA). Mundane tasks like inventory cycle counts and cold chain integrity inspection or verification and be automated. Remote monitoring eliminates the need for people to perform mundane tasks.
2. Accelerated planning through supply chain signals
Planning cycles of 13 weeks are not of much help during highly volatile times. Reducing this to a horizon of 10-15 days requires real-time and reliable data of supply and demand.
A well-managed inventory monitoring system will help you keep track of live sales and consumption data such as sales velocity to replenish in a timely manner. Using beacons equipped with Bluetooth Low Energy (BLE) or with direct-to-cloud sensors communicating over Nb-IoT, Sigfox, CAT-M or GSM, manufacturers, retailers and distributors can keep track of live inventory at warehouses and points of sale or inventory in transit to accelerate demand planning.
3. Instant decision making with live data
Your goods shipped in dry ice could be reaching O. R. Tambo International Airport in Kempton Park, which shares its administrative boundaries with South Africa's largest city Johannesburg on time for onforwarding to Namibia, but the government may have restrictions on what they list as essential items. This might force you to re-route the container through another airport or a different longer lane that allows these items to eventually reach Namibia.
The key to cold chain excellence is the use of a cold chain monitoring system that not only provides temperature logs for compliance, but also monitors a shipment's journey from the first mile until the last mile in real time to drive efficiency.
Bluetooth-enabled beacons with live gateways allow monitoring of live location and temperature at the package level. This ensures that the shipper knows whether the shipment needs to be repackaged or will make it in perfect conditions to the destination – enabling decision-making to avert disruption.
In summary
The New Normal has made the case for supply chain technology and systems like sensor-enabled monitoring and AI-assisted recommendation engines more compelling to make the right decisions on-the-go. On a planet of soon to be 8 billion people, technology is the only way to deliver the goods we all need in a cost-effective and reliable manner. Finally, while there are continuous discussions about ensuring supply and avoiding disruption of logistics, many executives' primary concern is about the demand contraction. Rich in data and equipped with powerful analytics, smart supply networks can be used to stimulate demand as well.