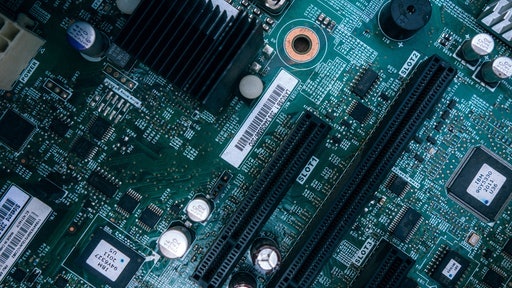 Getty Images
Over the course of the last 18 months or more, the Coronavirus disease (COVID-19) pandemic has caused dramatic shifts in demand patterns as well as impacting the ability for manufacturers to meet that demand. This has caused unprecedented disruption for the world's supply chains and made it increasingly difficult for retailers to provide exceptional customer experiences from the first mile of supply chains right through to the last mile.
As consumers continue to shift to omnichannel and e-commerce, it's important that supply chain strategies include the ability to proactively foresee when disruptions in global supply will cause delays or shortages in on-time, in-full (OTIF) during the first mile. After all, any problems that occur at this point will ultimately impact the ability for retailers and manufacturers to meet customer demand in the last mile.
This requires organizations to have complete visibility of the supply chain, using innovative solutions that will predict when there will be disruption in the first mile and then trigger actionable insights. These capabilities will enable retailers and manufacturers to shift sourcing requirements, enable inventory rebalancing in the network or optimize product allocation in real-time for the last mile.
Adopting digitally integrated supply chains
Moving away from linear supply chains to digitally integrated supply chains or integrated networks will help to optimize the triggering of those actionable insights. This requires the use of a data platform that facilitates seamless, real-time communication and data integration between manufacturing, logistics providers, suppliers and the range of different and disparate systems in use. This type of data integration, which continuously feeds data into and out of the myriad of applications and enterprise resource planning (ERP) systems within an enterprise and its ecosystem, is known as a control tower.
Within digitally integrated supply chains, continuous risk insights will highlight constraints that could negatively impact production and sourcing, customer order management and capacity management. This includes a wide spectrum of events and circumstances ranging from supply disruptions and port congestion to strikes, adverse weather and late shipments. These constraints will trigger the necessary actions to be taken for processes, including, inventory balancing, forecast and demand adjustments, manufacturing plans, transportation and replenishment adjustments, to name just a few.
Control towers can be further optimized by integrating the Internet of Things (IoT). Knowing when product integrity has exceeded customer-driven thresholds for temperature, humidity or vibration at any point in the supply chain, including within manufacturing, can have a significant impact on the customer experience and affect yield and sustainability. Building out a digital twin, especially in manufacturing, would not only help scale optimization, but when connected to end-to-end supply chain signals, it can also dramatically improve the customer experience and operational KPIs by replacing human uplift with cognitive intelligence.
The merits of constraint-driven integrated supply chains
Adopting a constraint-driven integrated supply chain offers supply chain organizations, manufacturers and retailers a number of benefits. This includes improving brand loyalty, customer experience and employee satisfaction, as well as shareholder value and financial architecture. It also has a direct impact on several operating margin hard savings. These include inventory optimization, transportation route optimization, perfect order index (POI), customer service and labor productivity.
Further benefits can be unlocked by using data platforms that harness technologies such as artificial intelligence (AI) and machine learning (ML) to leverage data and provide predictive insights into constraints within a manufacturing environment. By adopting these solutions, it's possible for organizations to reduce waste by improving resource usage, maximize throughput and increase efficiency and gain greater visibility across factories.
While there is a wealth of benefits available, effective constraint management can only happen when using a solution that is able to integrate, normalize and harmonize data from across the entire ecosystem of partners, enterprise systems and applications. This enables a single source of truth to enable actionable insights and analytics for timely performance reporting across the supply chain.
Digital supply chain transformation
Digital transformation within the supply chain-enabling constraints to drive actionable insights is a quantum leap in the intelligent supply chain and smart manufacturing. By knowing when there will be disruption in the supply chain and proactively enabling decisions to be made to optimize it is the key to supply chain optimization.
The use of technology such as modern data platforms with a data fabric architecture with integrated AI and ML will play a crucial role in helping to make this a reality for manufacturers and consumer packaged goods (CPG)/retailers.
Having the tools to develop an integrated network will allow supply chains to proactively adjust to disruptions in an efficient and balanced manner to provide a positive customer experience and fulfil company stakeholder expectations. As consumers increasingly expect highly convenient services in which products are delivered to them on time, in full, adopting a constraint-driven integrated supply chain could provide manufacturers and CPG/retailers with a significant competitive advantage.