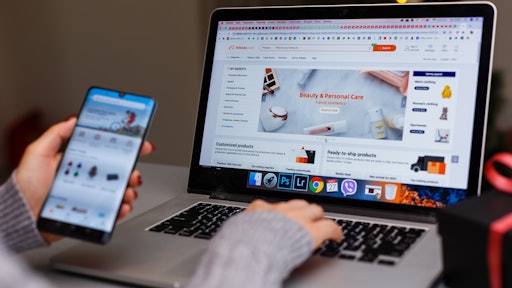 Angelov/Adobe Stock
Even after continued growth in the e-commerce sector prior to 2020, the Coronavirus disease (COVID-19) pandemic pushed e-commerce dramatically forward in a short period of time just out of sheer necessity in a way never seen before. According to SAP's VP of awareness and thought leadership in the supply chain, Richard Howells, the pandemic pushed digital retail ahead by six years in just the first six months of COVID-19.
"Out of necessity, we see different demographics of the population discovering the internet as a new source of purchasing and the convenience (and safety) of deliveries to your doorstep," he says. "The direct-to-consumer business has skyrocketed and look to remain a key channel post pandemic."
But, prior to the pandemic, e-commerce already saw strong growth in the last decade; it did not just appear because of COVID-19. Digital platforms solved many pain points and made consumers' lives easier, which was a natural opening for popularity growth.
At the start of e-commerce, the retail landscape was relatively unknown, causing many retailers, brands and the supply chain itself to find it difficult to keep up. But, after some years of unsteadiness, these companies made rapid changes to keep up with consumer demands. New and improved digital systems such as curbside pickup, same-day and two-day delivery, easy-to-navigate websites, simple returns and cybersecurity became not only common place, but also a necessity, according to Johnathan Foster, principal consultant at Proxima.
Consumers flock to these solutions for an easier way of digital shopping.
All of this was in place prior to 2020, but after the pandemic hit, these features quickly became the only way to get goods to consumers, says an executive from DHL.
"Omnichannel isn't new, but it went warp speed in 2020 challenging retail to pivot quickly to enable their customers to buy online, pick up curbside or in store, return online orders, get direct delivery or shop however is most convenient for them," says Kraig Foreman, president of e-commerce at DHL Supply Chain.
Much of this was pushed by direct-to-consumer (DTC) brands who were able to scale quickly with new technological advancements that are now more accessible to everyone rather than just major corporations. Since COVID-19, many big brands had to take on a DTC strategy to navigate the pandemic. According to Ilya Katsov, head of data science at Grid Dynamics, makers of apparel, snacks and more quickly invested into DTC strategies throughout the past year such as algorithms for inventory optimization in real time, connecting checkout to the warehouse and models for special offers that efficiently fill shipping boxes for greater cost efficiency.
In addition to DTC players setting the standard in how to sell online during the pandemic, online marketplaces also helped set the stage for a new way of digital retail prior to 2020, setting up strategies that became even more prolific following the COVID-19 outbreak.
"Apart from pandemic effects, there has been an increase in online marketplaces that aggregate third-party sellers, allowing them to tap into a global consumer market. In this environment, international fulfillment and shipping has become the norm, and the marketplaces depend on partners having the ability to produce products, manage inventory, ship across borders and maintain quality control," says Jennifer Hann, VP, global client delivery at DMI. "Having reliable third-party providers who can support this fulfillment chain and process all the appropriate payment and tax transactions has become increasingly important."
Supply chain transformation
So, how has all this e-commerce growth and change affected the supply chain? For starters, the supply chain is now in the spotlight after years of being the invisible force behind retail. As the last mile becomes an important aspect of retail and consumers demand faster shipment times and greater visibility, all eyes are on the logistics sector. Adding to this, once the shortages started due to COVID-19 issues, the supply chain became front page news every day.
Foreman explains that traditionally in the industry, if no one is talking about you, that is how you know you are doing your job. Today, that's a little more difficult.
The most major way the supply adapts to fit the new wave of e-commerce and its operations is rebuilding infrastructure as we know it, throughout the entirety of the supply chain. This includes both logistics and warehousing. From both an operations and equipment standpoint, logistics and warehousing companies needed, and still need to, adapt to new processes.
"There are some real noticeable themes playing out in e-commerce around improving infrastructure, processes, visibility, enhancing the consumer experience and overall capability improvements," Foster says. "This infrastructure theme could mean automation in a warehouse, expanding the physical footprints allocated to e-commerce or ensuring the current and future freight providers can meet demand. Companies are focusing on enhancing fulfillment processes to take out unnecessary costs and then subsequently attempting to deal with the invariable three times return ratio of e-commerce.
"The customer experience could include items such as improving the presentation on the website or create an easier way for consumers to execute curbside pickup," he says. "Many companies were initially scrambling with the early periods of e-commerce, but have rapidly responded to the long-term consumer shift toward e-commerce that necessitates an easy-to-navigate website, robust return policy, improved security and many other differentiating items that other competitors are deploying to gain an edge in this race."
According to Howells, one way to accomplish this is to cut out the middleman.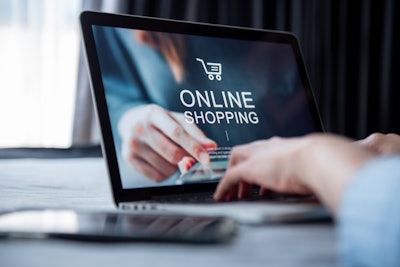 "With an ever-growing focus on customer experience, old models upend the established process, bringing consumers and companies together like never before. And, with omnichannel sales, many companies are cutting out the middleman and selling and delivering products direct-to-consumer," Howells says. "This can not only improve the customer experience, but also reduce the total supply chain costs, which can then be passed on to the consumer.
"You need to have the business processes in place to manufacture what the customer desires and deliver it how, when and where they want it. This means a different (and often more complex) logistics network, especially in the last mile of delivery. You can't have a truck with full pallets of products making door-to-door house calls. You must have an inventory of key products stored in a more regional approach to reduce delivery times. And, you need the visibility of what is where and how much is available to satisfy higher volumes of much smaller orders,," says Howells.
But, with constant shifts in consumer demands and market changes, it can be difficult to know how to accurately fulfill customers' needs. However, digital properties have not just helped consumers get the products they need sooner, it also helps companies make better decisions and predict what the market might do.
"The significant changes in profile of both SKUs and end customers – coupled with the rapid pace of growth of e-commerce and the volatility that comes with its seasonality – have challenged logistics providers to create more widely distributed networks with a much higher degree of flexibility," Foreman says. "It has also increased the importance of data and forecasting, as companies can derive an advantage and address potential cost challenges by better anticipating customer behavior."
Everything has changed
The extreme focus on demand has shifted virtually everything in the logistics industry, even ocean carriers, which have grown in popularity as retailers search literally across the seas for materials and products to help fulfill consumers' needs.
"Carrier networks continue to be impacted in every mode with ocean delays impacting most inventory positions," Foster says. "Historically, high freight rates are putting tremendous amounts of financial pressure on shippers, and consumer buying options have necessitated a nimble approach to supply chains that can adapt to fluid market conditions. Inventory is no longer a dirty word, but an assurance of something to sale, or simply said, a continuity of supply equals continuity of sales. Supply chains across many organizations are being adjusted accordingly to facilitating this culture shift."
While globalization and ocean freight grew throughout e-commerce, so did last-mile delivery.
"Two-week and seven-day shipping options just don't cut it anymore," says Brad Rollo, CEO of GoFor. "Last-mile logistics specifically have become even more important because customers are expecting deliveries same-day or even within a few hours. On-demand and express delivery solutions are also evolving because the technology necessary to provide fast last-mile delivery needs to allow for complexity, personalization and scale. The gig economy has become even more important to the logistics industry, especially for last mile, because it allows for heightened service levels for retailers of any size.
"It is now feasible for businesses to be able to provide Amazon-level speed and sophistication in their delivery, driving down costs and increasing efficiency compared to traditional shipping options," adds Rollo.
Not only is detailed and real-time visibility imperative in business-to-business operations today as well as in consumer-facing platforms, but proof-of-delivery is now extremely necessary in the last-mile.
Click here to hear more about visibility in the supply chain:
"From sorting packages, delivery route planning until the actual delivery, e-commerce is human capital intensive, which can be tedious and error-prone with one error having a cascading effect ultimately leading to a bad customer experience and higher operating costs," says Nishith Rastogi, founder and CEO of Locus. "To counter this, there is increased focus on last-mile delivery, electronic proof of delivery (E-PoD) and network design solutions. Brands want to give the best possible experience to customers."
With all this focus on logistics though, the e-commerce warehousing industry also faces transformation. E-commerce will only continue to rise and to cater to the complex demand; the warehousing industry needs to change to conform. For instance, with the demand for lesser lead time in deliveries, the product needs to be closer to the consumer. This means warehousing facility location must be focused on serving the largest number of people in the shortage delivery time.
"This has challenged retailers to redesign their networks to find the optimal tradeoff between warehousing and transportation costs while meeting customer expectations," says Foreman. "In some cases, customers are looking at smaller fulfillment centers in closer proximity to the end customer. In others, they are deploying faster transportation modes from centralized distribution centers. Many customers are also actively incorporating their traditional retail networks into their distribution models, using, for example, stores as fulfillment locations or pickup points for customers."
Howells also explains that retailers now tap stores for distribution centers in an effort to be closer to the consumer while decreasing impact on the environment, an important thought in business decisions today. He also says that there are a growing number of small distribution centers as well as pop-up warehouses to assist in speedy delivery times.
In addition to location, warehouses change the way many of the processes are handled.
"One of the main impacts on the warehouse operations was handling a large number of individual orders rather than a small number of batch orders," Katsov says. "It clearly had a major impact on task force, automation, physical inventory placement and inventory optimization/replenishment systems. It also impacted suppliers' SLAs."
Technology also plays a vital role in these new processes.
"As the volume of orders increase, so does the volume of deliveries," Howells says. "This has increased the workload within the warehouse, who have to assemble smaller orders at a higher volume. We are seeing the rise of robotics to automate or assist the picking process, augmented reality tools to enable hands-free picking and guidance to warehouse personnel and planning tools to optimize the picking and put-away processes."
Click here to hear more about technology in the warehouse:
These processes become even more complicated now that consumers buy across categories in one checkout that require drastically different needs for storage. For instance, a shopper today can buy frozen foods as well as home improvement materials in one online shopping trip, forcing facilities to be agile and support this type of shopping behavior, according to Hann.
All in all, the most important change to the warehousing industry is the shift in the thought process behind it. Today, the warehouse shifts from an afterthought to a priority.
"Warehouse space continues to be an issue as well as the necessary labor to facilitate transactions," says Foster. "This is due to the growth of e-commerce, but also can be contributed to these areas turning from an afterthought to a focus. As example, many manufacturing organizations had previously viewed warehouse space as a luxury and frequently consolidated factory footprints where duplicating capability might have existed to rely on JIT fulfillment.
"With the growth of e-commerce and global supply chain issues, warehouse space is now a continuity of sale vs. a luxury. The 'warehouse arms race' is real and warehouse space and labor are the weapons of success," Foster adds.
Packaging up success
Along with the radical changes in warehousing and logistics, a focus in the supply chain's growth through e-commerce is packaging now that shippers send products directly to consumers' homes.
Today, customers look for a growth in sustainability when it comes to packaging, not just in support of the environment, but also for general convenience. Downsizing boxes and packaging material makes life easier for the consumer and creates a favorable image for those interested in ecofriendly strategies.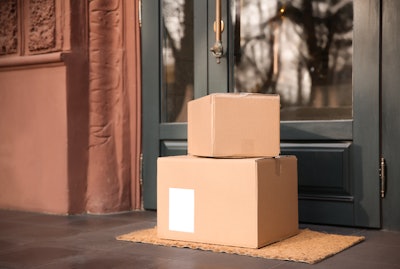 However, it's not just the consumer that needs to be considered when packaging is involved. Throughout the warehousing and logistics processes, packaging needs to support each partners' mission for safe and easy product handling, with the ability to interact with automation and remain as lightweight as possible.
"There are many trends taking place today in terms of packaging, but the one I see having the largest impact on customers is the need for reliable, right-sized automated packaging that is efficient, flexible, cost-effective and sustainable," says Sean Webb, director of automated packaging solutions at Quadient. "So many consumers are demanding eco-friendly packaging, while still wanting the conveniences of speed and personalization. This is really driving out the waste and inefficiencies of the past and present. In addition, staffing challenges and other labor constraints will continue to be a struggle, along with DIM weight and rising transportation charges.
"Shippers that innovate and automate their packaging process will not only set themselves apart from the competition, but will also save money and improve the customer experience, all while protecting the environment," says Webb.
These complex packaging needs prompts the industry to be more organized in its decision-making.
"With e-commerce putting an emphasis on packaging, the process has had to become more organized," Rastogi says. "Now companies are more involved in the decision-making process such as the shapes and sizes of the boxes, which products require bubble wrap and/or a fragile label warning, along with assessing the needs of special cases such as perishable items. Where brands used to pass over the specifics to the distributors and ship out a high quantity of items at a time, they're now handling those small details on their own, increasing responsibility and specificity."
And, if there aren't already enough little nuances companies need to keep track of with regards to packaging, they also need to consider the way packaging forges a connection with their customers.
"Many companies are now branding shipment packaging as well as package inserts help to promote brand connections," Hann says. "These options are common for large retailers and also for subscription services, so that recipients are immediately aware that a package from these companies has arrived. Consumers also want to be delighted by the 'unboxing' event, which many companies strengthen by designing product packaging, messaging inserts and other branded elements that create a fun and engaging customer experience."
Reverse the process
After all these complicating factors that transformed the supply chain over the past couple decades, what happens when an order needs to be returned? Without the ability to be able to try on clothing or physically inspect the product before purchasing, the chances of needing to return an order are much higher.
"Reverse logistics is more in play than ever," Rollo says. "This process is very complex because it needs to be cost-effective. As more people are shopping online and having goods delivered to their doorstep, returns are also skyrocketing, with about 30% of items purchased online being returned. This is opening up a whole new wave of tech logistics and gig models that can scale up or down efficiently and cost-effectively in response to fluctuating demand."
Foster says that e-commerce sees a three times higher average return than compared to brick-and-mortar purchases. Because of this, retailers need to create an entirely new process when it comes to returns on the consumer-facing side as well as behind the scenes.
For instance, Howells says that companies now offer free returns to help ease consumers' fears of buying something online that ends up not being a fit once it arrives.
But, the business of reverse logistics is complicated. For customers shipping back products, the size, shape and type of product will alter the method of return. For the warehouse, protecting the quality of the product and making sure it can be resold is an extremely important factor, especially in a timely manner.
"An additional factor that is not being discussed as much with reverse logistics and e-commerce is the warehouse readiness to receive, sort, quality check and decision process tree to ensure a good that is potentially resold is at the standard the retailer initially sold the product in," Foster says. "This is a significant cost component to reverse logistics and e-commerce viability as a whole. We expect significant resources by online retailers to be focused on improving this process and minimizing cost."
Many retailers and brands use reverse logistics as another opportunity for technology's help.
For example, Katsov explained that one luxury apparel brand struggled with customers ordering high-end items online for a single-day event and returning the item later. This brand was able to tap a machine learning algorithm, which would signify if an item had would have a higher percentage of returns and it would then be moved to in-store only.
Others tap technology simply to help streamline the reverse logistics process.
"Technology also has a part to play," Howells says. "As the volume of orders increase, so does the volume of deliveries. This has increased the workload within the warehouse, who have to assemble smaller orders at a higher volume. We are seeing the rise of robotics to automate or assist the picking process, augmented reality tools to enable hands-free picking and guidance to warehouse personnel and planning tools to optimize the picking and put-away processes."
Post-pandemic
Moving forward, e-commerce will see these trends only strengthen and shift, forcing the supply chain to be an everchanging organism.
"The pandemic will be viewed as a catalyst for change in our industry," says Foreman. "The doors were thrown wide open for industry volume, sales and growth, respectively. I don't believe that what we have seen is an anomaly. I really believe that the consumer behavior changes that the pandemic forced are not temporary. They are an acceleration of what we were anticipating before the pandemic, and we are at a new baseline in that we are 5-10 years ahead of where we were in terms of e-commerce as a total percentage of retail sales. Much of that will stick, as a significant proportion of consumers continue ordering online even when brick-and-mortar stores have reopened."
The supply chain will likely become more resilient now that the pandemic opened eyes to the many gaps in the chain. Through e-commerce and digital innovations, there will be a shift toward flexibility and visibility, Howells says.