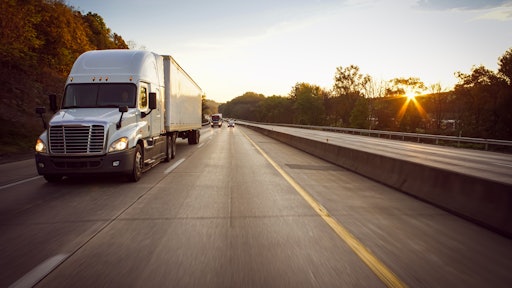 5m3photos - Adobe Stock
Evolution has always been part of human growth, including that of business. However, the popularity of online shopping has soared and recent statistics show that 51% of buyers in the United States not only prefer to shop online, but 80% have made a purchase online in the past month alone. This means the delivery person isn't obsolete at all. In fact, that delivery person is more relevant now than ever.
Despite being notorious for its manual labor-intensive processes, tech innovations have impacted the supply chain and logistics sector, and with the large amounts of data needing to be stored for long periods of time, the industry stands to gain by embracing new solutions. Supply chain technology increases visibility of deliveries and accuracy in not only what is being delivered, but how it's been packaged. In 2018, online sales of physical goods amounted to $504.6 billion and are projected to surpass $735 billion in 2023.
With drastic increases in e-commerce and heavier demands, delivery companies have had to evolve too. That's why using technology to streamline processes, cut costs and ensure customer satisfaction is essential for logistics businesses to survive. Here's what regional carriers should consider in order to adopt a tech-driven approach.
Inventory management
Inventory management tools have great usability for checking that everything is in order and all ducks are in a row, but they also have a knock-on effect in implications for all operations. For example, increased visibility within shipping processes may open the door to instances of overbilling or inaccurate rate invoicing. This can then lead to improved labor management, reducing the costs associated with high employee turnover and improving employee morale at the same time.
Plenty of tech exists that provides real-time logistic data on packages volumes and transportation, resulting in improved operational efficiency and reduced operating expenses. Inventory management solutions are the first essential step in providing an all-round solution to logistics issues, be it spending on packaging and delivery costs, lowering resource wastage and ensuring accuracy in deliveries.
Warehouse automation
Warehouse automation is also important in maintaining competitiveness with larger logistics companies. From rising costs to rapid growth in e-commerce sales to skyrocketing demand for 2-day and even same-day delivery, every part of the delivery process must be optimized, and that starts with the warehouse. Large spaces to manage, labor availability and workplace safety are all serious concerns that automation can address.
The average size of warehouses in 2000 was about 65,000 square feet, compared to about 181,370 square feet in 2017, and it's continuing to grow at a rapid pace. Increased warehouse floor space, while necessary, can often lead to operational challenges, especially when it comes to human error. Humans make mistakes and 62% of businesses report human error from manual process management as the main root cause of inventory fulfillment issues.
Measurement
It might seem like this point was mastered with the invention of the tape measure, but for logistics carriers, it's more complex than that and remains a glaring operational inefficiency. Packages are often weighed via expensive machines in the warehouse that calculate their volume and assign a cost. This often results in a discrepancy with what the customer expected to pay and mismatched resources for the carrier beforehand. Where tech solutions can help is by leveraging the power on the smartphone and its sophisticated sensors.
Existing tech solutions allow customers or drivers to measure the package quickly and efficiently while eliminating the need for standalone handheld scanners, all while providing a photo for proof of delivery. The approach reduces churn and aligns operational resources with a much more accurate real-time picture of delivery operations.
Technology can elevate smaller logistics companies to a higher standard of delivery and service, enough to compete with the reliability and quality of that associated with the bigger players in the industry. While the big players have vast resources and expertise, the introduction of tech to the logistics space means that regional carriers that are early adopters have an unparalleled opportunity. Coming with an open mind when it comes to changing processes and picking the right solution means that regional carriers will be poised to deliver.