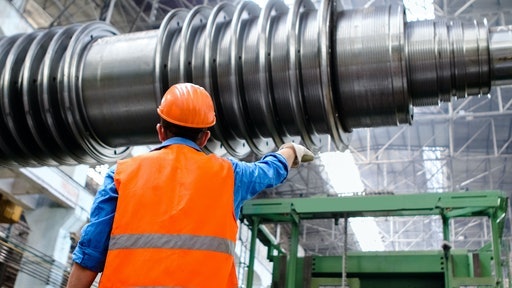 Kateryna Babaieva from Pexels
When we step back from the intense challenges of 2020 and try to look at it objectively, we may truly be seeing the dawn of a new era in manufacturing. At some point in the not-too-distant future, it may no longer be acceptable, or even possible to conduct business in the same ways we have in the past. Future success will require some risk-taking fueled by new strategies, working methods and technologies. We need to look to innovators as examples of companies that have completely shaken up their respective industries by adopting new approaches that were considered impossible just a few years ago.
Let's look at the impact of the Coronavirus disease (COVID-19) on manufacturing — from design to sourcing to production and how manufacturers are embracing digital transformation to meet rapidly-changing customer needs, product cost targets and competitive challenges.
2020 was a rough year for our industry. COVID-19 disrupted supply chains dramatically. Over 200 of the Fortune 500 had a presence in Wuhan. Nearly 163 of the Fortune 1000 had Tier 1 suppliers there. And, over 938 had one or more Tier 2 suppliers in the same area. The domino effect of plant closures and supply shortages across the extended supply network, compounded by slower B2B and consumer spending, had a severely negative impact on manufacturing revenues. At one point, major automotive manufacturers were burning through $1-2 billion a week. In response, many companies drove rapid cost reductions. Some were easy, like reductions in discretionary spending due to no one traveling, but others, like layoffs, were more challenging. Few industries were spared.
In response, manufacturers had to reassess their short-, mid- and long-term global sourcing and production strategies. Some were forced to make product design changes due to material shortages or resource (supplier and internal) limitations. Others reassessed product portfolios and reduced plans for new product releases. As employees were forced to work remotely, communication and collaboration became more difficult, and there were difficulties accessing corporate systems and files.
Despite the frenzy, there was a consistent pattern in how companies responded:
1. React to the initial impact of COVID-19.
2. Build recovery plans.
3. Reinvent processes for the new world.
Responses in these first two stages took their own shape in different functional areas.
Mitigating supply chain disruption was first. It was all hands on deck. Everyone was sourcing parts, no matter what their job was prior to COVID-19. They were looking for new suppliers and regions to manufacture in and alternative manufacturing capabilities. As we moved into the summer and fall, companies started moving back to steady-state, often with new suppliers that had new protocols in their factories, and in some cases, new ways of doing business – often more digital.
Many National Provider Identifier (NPI) projects were put on hold to enable engineers to support manufacturing and sourcing. New suppliers, alternative manufacturing approaches and new materials were all considered. Engineering also evaluated design changes to make these possible. Then as things stabilized, engineering organizations reevaluated both new and existing product portfolios. This included detailed analyses of product costs, manufacturing methods, materials and sourcing.
For some suppliers, the goal was to keep manufacturing lines up and respond faster to the increasing number of RFQs coming in from both new and existing customers. For others that had slowed down, it was about maintaining margins, even as cost structures increased due to additional personal protective equipment (PPE) and social distancing requirements.
Now as companies move to re-invent, many are undertaking a digital transformation and fundamentally changing manufacturing as we know it.
Digital transformation in manufacturing
This term is abused frequently in today's business world, but in manufacturing, it has real meaning. As companies think about restoring operations and building capacity to deal with future crises, the use of digital technologies will be front and center. The ability to convert physical and manual manufacturing processes into digital formats to simulate the entire process, allows multiple manufacturing scenarios to be run simultaneously within minutes. This opens up tremendous advantages in the form of reduced design time, optimized production planning, faster production cycles, reduced costs, increased innovation, better leverage of supplier ecosystems and more flexibility to changing market demand.
The way this digital transformation is taking shape varies by functional area. For example:
Engineering teams. Many manufacturers have already embraced digital transformation at some level in engineering to enable them to respond more rapidly to changing market conditions. It starts with leveraging digital data and connecting digital product twins with digital factories in real-time to accelerate the design process. Engineers can work and design anywhere and more easily collaborate cross-functionally and share data across the product lifecycle. These capabilities can help companies get the right products to market on time and on budget.
Sourcing teams. Even before COVID-19, best-in-class companies were employing technologies that provided sourcing teams with early insights into what was coming down the product pipeline. This enabled proactive, fact-based discussions internally across the product teams and externally with suppliers. Today, we're seeing even more of this as manufacturers look for new ways to collaborate with their supply base to create more flexible and resilient supply and more agile sourcing organizations.
Suppliers. As original equipment manufacturers (OEMs) accelerate the product design process to bring products to market faster, suppliers feel the pressure to respond more quickly and earlier in the design process. But it has to be accurate. So, suppliers are exploring the use of digital factories. If both sides of the negotiation are using the same product data, it's much easier to collaborate on cost reductions. Manufacturers can also create future what-if factories that enable suppliers to look at how manufacturing costs change in different regions with new and different manufacturing technologies. These can be valuable critical inputs into the overall business evaluation. During COVID-19, a number of supply and sourcing teams performed what-if analyses as they considered where to move manufacturing as a result of parts of their supply chains being down.
COVID-19's impact will be felt for some time, but the ability to react to the resulting disruptions and ramp production back to "Normal" levels will determine the winners and losers. Digital will be an important part of the manufacturing response, and we're already seeing it put into play.