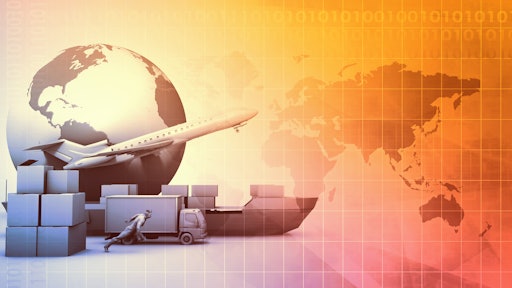 kentoh - stock.adobe.com
Supply chains are undergoing expedited changes due to a consistent 5-year barrage of global disruption events. This revolution is fundamentally straining best practice frameworks for organizing, managing and optimizing supply chains such as ASCM's (Supply Chain Operations Reference) SCOR Model. Once adequate, daily reporting is being replaced by requirements for real-time information. Our more dynamic world is pushing professionals to be more productive as they need to make more daily decisions that impact company performance.
According to an IndustryStar poll, 50% of respondents said they were interested in "executing at a higher level to address dynamic supply chains."
Software tools are naturally evolving to support new business models and enhanced supply capabilities. This plethora of change offers forward-thinking leaders with a window of opportunity to advance their market position as competitors struggle to adjust.
Igniters fueling change
Although the process of harnessing big data for deeper insights gained early traction in direct-to-consumer (DTC) markets such as online retailers, it has moved swiftly from a nice-to-have to requirement for business-to-business (B2B). This "Amazon Effect" is influencing industrials from automotive to building products manufacturers as leaders seek to unlock greater organizational capabilities with supply chain digitization.
Select growth markets, such as data centers that power internet companies, are morphing supply chains to keep pace with demand.
The next industrial revolution, Industry 4.0, is another macro trend that has quickly gone from the distant future to here and now. Early adopter manufacturers have realized success with small pilots and are now scaling production applications that are poised to improve company agility and profitability. Those that harness the growing amount of data within their supply chains to make better decisions more quickly stand to reshape their competitive landscape in the days ahead.
However exciting the future, present headwinds have a way of clouding our path forward. As companies are negatively impacted by a prolonged recession and pandemic, cuts to people and budgets are hampering leaders' ability to act. Many supply chain leaders appreciate the need to source next-generation software tools to properly compete in a more competitive world where markets and borders are blurred. Further, a growing number of CEOs are looking to supply chain to pinpoint operational metrics that will enable market differentiation.
To combat these sea changes, leaders are deploying purpose-built supply chain execution software tools to complement their existing enterprise resource planning (ERP) solutions.
Tools for enhancing execution
The process of scheduling, running reports, collecting and aggregating performance data has become unsustainable. As a profession, we need to strive to spend less time analyzing data in offline spreadsheets and more time acting on information. The amount of data and frequency of changes have exhausted organizations' ability to keep pace with the analysis required let alone the decision making. Further complicating matters, is the fact that the supply chain core system of record -- ERP systems -- were not built to store and interpret this wider dataset of evolving variables.
As a result, many leaders are turning to supply execution systems (SES), sometimes referred to as supply chain execution systems (SCES) and/or supply performance systems (SPS).
SES software acts as a practical daily continuous improvement tool to improve team collaboration and productivity. SES software focus areas include 1) enhanced reporting 2) improved structured data management e.g., part data and 3) documented unstructured data management e.g., task data, and 4) predictive analytics all of which empower teams to get more done. The tool is intended not to replace but to complement ERP by digitizing and enabling action on traditionally offline data.
Core complements to ERP
1. Enhance actionable information
The data in legacy ERP systems is only as good as our ability to leverage it for decision making. SES software adds flexibility for aggregating data and presenting it in specific ways that drives better business outcomes. Newer cloud native SES software offers enhanced real-time dashboard reporting that can eliminate substantial amounts of offline analysis. As organizations seek to leverage best practices across geographically dispersed teams the ability to distill data across multi-site operations into actionable information is key to success.
2. Acceleration decision speed
In a practical sense, there is data without a home within legacy ERP systems. The net result has been an explosion of siloed spreadsheets used to manage day to day operations at many manufacturers. "Configurable plan for every part" tools within SES software offers superior master record storage locations to manage these new datapoints. Further, as companies create new data as a result of business model and product innovation this new data can be efficiently captured to underpin future insights.
3. Improve team productivity
A growing trend gaining traction is utilizing SES software to enable collaboration inside and outside their four walls via application programming interface (APIs) between suppliers' ERP systems. These two-way information flows are facilitating supply chain visibility and improving reaction time when issues arrive. As a result, agile project and task management tools with SES software can help capture non-linear process activities so that the full pulse of the extended enterprise becomes digital.
When to elevate execution
Practically, if you find your company's supply chain team bandwidth is exhausted, it may be time to explore SES software.
More aspirational, if you are embarking on a supply chain digitization journey and desire to incorporate intelligent supply performance, SES software could shorten your timeline.
Regardless of the specific motivator, moving away from offline data and spreadsheet crunching is imperative to compete and win today. Complementing rigid ERP systems with agile SES software can be the key competitive differentiator that will separate industrial leaders and laggards in the days ahead.