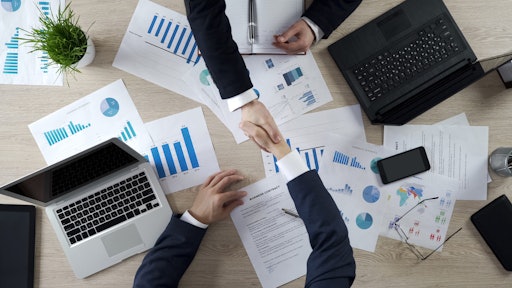 Motortion
Murata Machinery Welcomes 2 New Members to its Team
Murata Machinery, USA, a leading provider of manufacturing and intralogistics automation and support, announced two recent hires to help the company achieve a new strategic direction: leading modern manufacturers to the future with Muratec automated solutions. Masazumi Fukushima, president of Murata Machinery, appointed Christine Spiegel as the company's first-ever strategic marketing director and Jeff Holtzapple as North American sales manager for Turning Products.
Spee-Dee Expands Midwest U.S. Sales Team
Spee-Dee Packaging Machinery has named Jessica Bartlett as regional sales manager, Midwest. In the newly created role, Bartlett will manage existing accounts and grow sales in the region, which includes Iowa, Kan., Minn., Mo., Neb., N.D., and S.D. She will report to Mark Navin, vice president of sales. Bartlett previously worked with Marino/WARE, a maker of steel framing products, as a regional sales manager. There she identified new steel markets, customers to grow market share. Prior to that, Bartlett worked as a freelance sales consultant.
INSIGHT Appoints Jenny Sweatt as President to Lead Next Phase of Growth
INSIGHT, Inc., a proven supply chain planning solutions provider for top global companies, announces Jenny Sweatt as president. Jenny has helped clients solve the most challenging strategic supply chain design issues over the last two decades. Most recently, Jenny served as INSIGHT's VP of customer relations. She also joins INSIGHT's board of directors.
Blume Global Welcomes Tom Williams as Chief Financial Officer
Blume Global announced Tom Williams as its new chief financial officer (CFO). Most recently, Williams led the finance team at Steelwedge as their CFO, which included the management of the acquisition by E2Open. Prior to Steelwedge, Williams served as chief financial officer for Evestment, Inc. for more than six years.
With more than three decades of experience in finance, including leadership roles at public companies, including Manhattan Associates and Sterling Commerce, Williams will work closely with Blume's CEO and management team in order to help shape and define business strategies.
Danielle Villegas Joins W Energy Software as VP of Product
W Energy Software, the new leader in upstream and midstream oil & gas ERP solutions, reveals the appointment of Danielle Villegas as its new vice president of product. Danielle joins the company with over 15 years of energy software development and product management experience. She will be responsible for leading W Energy Software's product development teams across all practice areas and product lines. This announcement follows on the heels of recent news that W Energy Software is experiencing accelerated growth across upstream and midstream markets and is expanding its broad product footprint with a next generation measurement product line, underscoring the need to adapt organizationally as the velocity of growth continues to increase.
Companies in this article