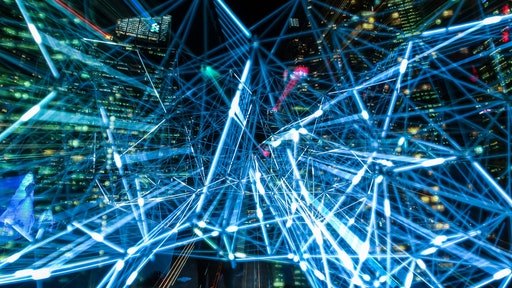 Pexels
The supply chain retailers and producers were using what worked pretty well … until it didn't. The panic buying that the Coronavirus disease (COVID-19) pandemic set off exposed a major vulnerability in every aspect of supply and demand, and it wasn't just personal protective equipment for healthcare workers or toilet paper for consumers. For anyone who tried getting their hands on a bag of flour, a set of hand weights or a container of cleaning wipes during the first surge of the pandemic, you know this firsthand. Surely, shortages contributed to the emptiness on shelves, but supply chain inefficiencies were a big reason that shoppers were left empty-carted.
In a time where data is everything as we all watch "the curve" as a marker of our safety and our future, using it across the board during the pandemic and beyond isn't just a nice-to-have anymore – it's essential. Brick-and-mortar stores and even internet vendors can be easily overwhelmed with a big uptick in purchases of specific items. To adapt from needing to order 10 pallets of toilet paper per day to 50, for example, is more often than not a hugely manual process. Reactive supply chains are slow supply chains, where a lack of automation and real-time adaptation leads to shortfalls and chaos.
The power of better inventory data
Most businesses don't even know the true state of their inventories, which significantly impacts all parts of the business. Usually, inventory is based on point of sale and transaction records, validated by a quarterly or once-a-year inventory check. Even before the pandemic, tapping new technologies like blockchain and AI had begun within companies, but not at the necessary pace as we've all seen. These technologies make it possible to quickly identify and onboard new suppliers and buyers by tracking supply at a granular level.
Until today's supply chains are proactive, we will continue to see the pitfalls of reactive ones when disruption rears its head.
Promoting visibility in the supply chain
When it comes to buying products from overseas, there's a blatant lack of visibility along with a massive manual labor and shipping component. For shipments crossing international borders, there are numerous actors involved, be it financially, physically or organizationally. The more people and companies that are involved means there's more opportunity for accurate tracking and data to go awry.
Technology like blockchain and artificial intelligence (AI) can help in these complex, spiderweb-like transactions. The potential goes far beyond cargo here, as the right model can help streamline and ease supply chain demands across the board, with learnings from one industry easily applied to another. That's the progress that will truly have an impact.
Evolve and adapt
A few months ago, the modernization of our supply chains was all about efficiency and speed – getting things to places with minimal friction. What COVID-19 exposed is that an outdated supply chain doesn't mean you might not get what you need quickly, it means you might not get it at all. Whether it's basics like toilet paper, yeast packets or coffee to essentials like medicines, protective gear and cleaning products, it's clear as day that we need to start making changes now so that the next crisis doesn't face the same unnecessary problems.