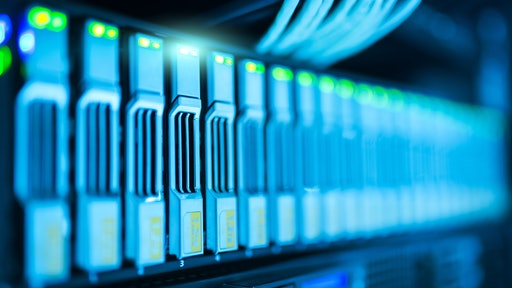 Pexels
We've all seen it. The empty shelves of cleaning supplies and toilet paper at the grocery store next to overflowing cartons of produce. Shifting consumer habits, disrupted transportation, unexpected and extreme fluctuations in supply and demand and shuttered factories and stores are all factors that have exposed areas of vulnerability and risk within the supply chain. One of the most significant vulnerabilities is the widespread lack of end-to-end visibility between manufacturers, suppliers, logistics and retail companies.
The Coronavirus disease (COVID-19) pandemic has sent companies into short-term crisis mode, leaving them to neglect long-term vision in favor of more immediate challenges. Traditional disjointed and manual operational processes, however, severely impact organizational agility and throw supply chain predictability out the window, limiting their ability to effectively face these issues. They slow down and complicate operations when agility and efficiency should be paramount. Addressing volatility in the market requires a data infrastructure in place that can react and adapt at a moment's notice.
Data's role in righting the supply chain
While some supply chain organizations have made strides on their digital transformation journey, the COVID-19 pandemic has heightened the urgency for others to follow suit. What began with a rapid rush to buy household necessities like toilet paper, cleaning products and non-perishables has resulted in a full-fledged shift in how shoppers buy and consume goods. Online orders are through the roof, making it difficult for retailers to manage multi-channel inventory controls. The ease of online ordering poses a huge challenge for the retailer as consumer loyalty tends to lie with the brand, not the retailer. Consumers will go from one retailer to the next to find their trusted brand, and if there's a stock or multi-channel issue, the retailer risks losing the customer. To address this challenge, organizations need to adopt practices based on a data-driven strategy that better allows them to manage supply and demand, improve customer retention, and engage with new e-commerce opportunities.
An effective data strategy begins with a dedicated expert (whether this be a chief operating or digital officer, vice president of supply chain, or similar) focused on how to leverage existing information and data for new opportunities. Unlike a CIO whose role is primarily operational, this individual's role involves breaking down information silos, creating an enterprise governance framework, and ensuring data is harmonized and optimized. Clean, healthy data will accelerate business processes and empower companies to take full advantage of new data-driven opportunities. These tenants represent the pillars of a successful digital transformation journey and must be made a priority for supply chain survival and evolution.
Uncovering new possibilities in the supply chain
Digitally savvy companies currently have an opportunity to apply the information gleaned from automating their processes -- using artificial intelligence models, for example -- to aid in contingency planning. The challenge then becomes to build upon those initiatives continuously. They've got to move from just improving operational efficiencies to introducing more strategic value, driving new ways to serve customers and uncovering new revenue opportunities. Knowing where and how to leverage data is not easy. Implementing an effective data management strategy now will allow organizations to make intelligent decisions based on real-time, clean, healthy and reliable data in what will be a completely different supply chain landscape.
Improved data practices provide better end-to-end visibility in the supply chain and help suppliers avoid costly events such as stock-outs or delayed shipments, while also creating a better foundation for higher efficiency in the "New Normal." Optimizing the multi-channel side of the supply chain requires in-depth visibility into inventory levels and sourcing activity. All of this leads to a more predictable supply chain allowing companies to better manage the expectations of their customers and improve customer experience and loyalty.
A stronger data-driven supply chain for the future
With the right technological advancements and data-driven decision-making, the supply chain industry can come out of this stronger than ever post-pandemic. This has highlighted new opportunities that rely on healthy data initiatives and strong infrastructure. With a better handle on their digital activities, from data acquisition to enterprise consumption, to enhanced processes and decision making, companies can create more flexible and resilient supply chains moving forward.