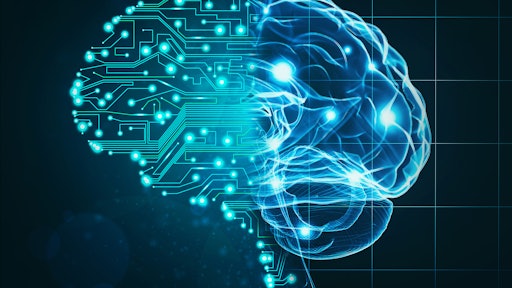 GETTY IMAGES
Supply chain management is an integral part of most businesses and is essential to company success and customer satisfaction. As supply chains evolve, companies will need to re-evaluate their networks and processes to continue to meet these standards.
For years now, technology has been one of the key propellants of these changes in the supply chain and it doesn't appear to be changing anytime soon. Yet, Jeanette Barlow, vice president of product management for Watson Supply Chain at IBM, believes that technology is now more important than ever.
In a recent interview with Supply & Demand Chain Executive, Barlow discussed the importance that artificial intelligence will play in supply chains and other major trends that are affecting the industry.
Artificial intelligence
Supply chain professionals face enormous pressure to be more efficient and effective. According to Barlow, artificial intelligence could be a solution that helps supply chain professionals cut through data overload and improve outcomes by driving end-to-end visibility.
For Barlow, it's important that everyone working in supply chain has a better understanding of the end-to-end process so that they can have a better appreciation of the up and downstream impacts of particular actions or events.
"AI is going to be about helping supply chain professionals make it better decisions more capably and more quickly. And being able to democratize the knowledge that might have previously been sort of like tribal knowledge held in the heads of a few folks," says Barlow.
For example, with AI capability there will be more access to information without having to involve IT. Business users will be able to use the technology to get answers in real time. This will allow professionals to focus more on the higher value activities versus manual processes. They will have more time for things like market intelligence, customer experience and innovation instead of crunching the numbers or gathering the data, Barlow explains.
Retail and geopolitical instability
Retailers are quickly learning that supply chains are the places where profits are earned and lost, which is why Barlow sees retail as a big trend affecting the supply chain.
Over the past few years, there has been a fear that retail is dying, Barlow also believes it's just a matter of visibility and retailers need to start considering their store an important part of the supply chain.
"And it's not just about that one-time sale, but is also inclusive of considering the store as a vital part of your distribution network, and how to make that productive at all times," Barlow says.
Another challenging aspect is the geopolitical instability that can be seen from being part of a global market.
There is a lot more uncertainty for businesses that needs to take into account things like the trade war between the U.S. and China and the implications of Brexit. More supply chain experts are increasingly asking themselves how they mitigate the constant risks?
For Barlow, technologies like IBM Blockchains can be helpful in providing secure connectivity with customers, partners and suppliers and they can help 'distill the noise' that can come from all the geopolitical instability by providing better end-to-end visibility.
Ultimately, it's the adoption of technology that allows for greater supply chain visibility and allows businesses to evolve and keep up with growing demands.