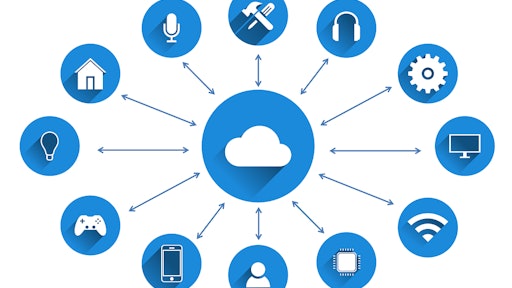 According to a survey from Bsquare, a provider of IoT software solutions, an overwhelming majority of businesses in the manufacturing, oil and gas, and transportation industries say that Industrial IoT (IIoT) has now moved beyond the hype to widespread use. 
Specifically, Bsquare's 2017 Annual IIoT Maturity Survey states that, "Almost all respondents believe that the technology provides a significant or tremendous global impact on their industry and that setting clear business objectives prior to deployment, such as better managing devices, increasing production volume or reducing operating costs, is an important driver of deployment maturity and ROI." By contrast, the survey says, "Fewer than 2 percent of respondents are not considering an implementation in the next 12 months."
Dave McCarthy, vice president at Bsquare, confirms that while a lot of companies from multiple industries are trying to figure out how to add intelligence to devices, and then start connecting those devices, for many, it's outside of their core competency.
Not surprisingly, it's easy for companies to get stuck. Therefore, it helps to understand the progressive stages of IoT maturity as well as the unintended consequences associated with change related to the adoption of transformative technologies.
Bsquare's IIoT maturity survey findings substantiate the need for a roadmap. "There's definitely a progression that has to happen [with these various stages]," notes McCarthy.
These stages include:
Device connectivity: On-board logic to collect data and transmit to cloud databases
Data monitoring: Dashboard and visualization tools to monitor real-time data
Data analytics: Machine learning and complex analytics used to develop device models and insight
Automation: Development and execution of logic rules that automate business activities and device configuration
Edge computing: Distribution of analytics and orchestration to the device level
Device connectivity and simple data forwarding is the first stage. Yet, when you look at the progression of IIoT, "devices are no longer the star of the show anymore," suggests McCarthy.
"It's really about the data that's being generated from that device that provides business value," he adds, which leads to data monitoring, the second stage of maturity.
McCarthy gives the example of a touch screen soft drink vending machine with more than 100 flavor choices. Once a conventional vending machine was turned into an "intelligent" vending machine, the drink maker suddenly had real-time access to what flavors were selling in which markets, he explains. Furthermore, if the drink maker wanted to test-market a new flavor or custom recipe, it could easily "push" it to the consumer to try.
Data analytics is the third stage. It's about delivering insight, prediction and optimization with applied data analytics, such as machine learning and artificial intelligence. McCarthy simplifies it as "using really advanced math to churn through lots of data to find unique patterns."
Automation is the fourth stage. This can be described as orchestrating automated, complex actions across multiple internal systems such as inventory, support or service-ticketing systems.
The final stage involves processing data on or very close to the connected equipment, sometimes called distributed intelligence or edge computing.
There Will be Change
While a roadmap helps organizations understand the progressive stages of maturity that come with IIoT adoption, many don't fully appreciate the changes that come along with it, too.
On this point, McCarthy observes that, "The biggest problem that companies are having today is more about figuring out how it forces them to change their business."
Digital disruption and the changes it brings with it can be difficult to embrace and hard to manage. McCarthy describes it as "more of a business process and philosophy problem" than a technology issue.
"I've seen cases where you show a company something interesting in the technology, but if it forces them to have to change their business model—or it brings efficiencies to one part of the business, but drives value in another part—then it can create winners and losers within a single organization," he says. And, while any "win" should be celebrated, sometimes politics or an attitude of, "we've always done it this way," can put up obstacles, and "some businesses are more prepared for this than others," McCarthy adds.
In response, some companies are creating digital transformation teams, or centers of excellence, devoted to IoT or the company's broader connected initiative, he says. Ultimately, it's a cross-functional team of people who are aligned around a particular vision and really understand the issues that each group might have in the journey to get there.
"It's those kind of companies that are reorganizing and seeing a better position," he says.
Keep It Simple and Open
Jason Shepherd, IoT chief technology officer for Dell Technologies, acknowledges the complexity of adopting IIoT solutions, which he equates to a "spaghetti junction" with many twists and turns, making it really confusing to simply get from Point A to Point B.
The IoT is inherently heterogeneous, he says, describing it as "a growing collection of technologies, rooted in embedded systems and machine-to-machine communications across countless verticals and use cases.
"It's a myriad of hardware types, operating systems and development tools, not to mention a plethora of connectivity standards, many of which are dictated by existing installations that require a gateway to bridge data from sensors and machines to a broader network for analytics-driven ROI. This diversity provides incredible richness, but also huge complexity to contend with," he adds.
For that reason, Shepherd says Dell is especially committed to open frameworks and standards. In fact, Dell began thinking about how to address interoperability challenges in 2015, he explained in a recent blog post.
"Our take was that in order to speed up market adoption, we needed to address key interoperability challenges at the edge of the network, where data flows north, south, east and west between both standard and proprietary protocols and applications in an intertwined, distributed IoT fog architecture," he wrote.
The result was the EdgeX Foundry Project, hosted by the Linux Foundation, which Dell launched last year at the Hanover Messe conference. EdgeX is a vendor-neutral open source project designed to deliver interoperability between things, applications and services across a wide range of IoT use cases.
Now that EdgeX has reached its one-year anniversary, the next priority is industrial-grade security, says Shepherd.
"Let's put the importance of security in context. As we all know, the IoT promises unprecedented connectivity that equates to tremendous opportunity and considerable risk. According to Gartner, the total number of IoT endpoints will reach 21 billion units by 2020. It follows that a large enterprise could have millions of IoT sensors and actuators for functions such as building automation, smart manufacturing, logistics, transportation and so on," he notes.
Yet, while many traditional IT endpoint security techniques still play a role for certain IoT use cases, there are several concerns unique to IoT that require innovative new approaches, Shepherd says. Those include massive scale, constrained devices, hostile locations with no physical security guarantees (for example, an unmanned wind turbine or traffic sensors in a smart city) plus of course, legacy and brownfield deployments.
"Due to all of these concerns, securing only the 'thing' will not scale in the long term," he adds.
Nonetheless, Shepherd emphasizes that companies need to keep it simple when it comes to IoT. His advice is to "focus on simple use cases that address a foundational business need, and start small." In addition, he suggests, "Invest in things where you're building on open standards as much as possible, or at least kind of working toward that, because long after you have your initial successes and when you get into the broader ecosystems found in supply chains, you've got to have open standards to work across a bunch of different companies."